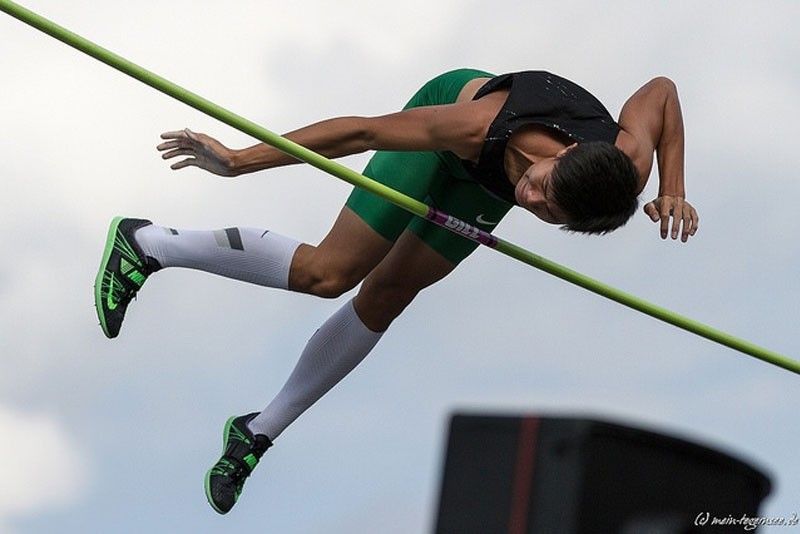 The 22-year-old UST student has stepped up his Asiad buildup by competing in the Nantou Pole Vaule meet in Taiwan, posting a respectable 4.91m effort for fifth after opting for a 12-step approach, shorter than his usual 18-step routine. ernestobiena.com
Ernest John Obiena primes up for big comeback in Asian Games
(The Philippine Star) - March 29, 2018 - 12:00am
MANILA, Philippines — Pole vaulter Ernest John Obiena is back in harness, hungrier and raring to prove his worth in the Asian Games in Jakarta this August after missing the SEA Games meet last year on an ACL injury.
The 22-year-old UST student has stepped up his Asiad buildup by competing in the Nantou Pole Vaule meet in Taiwan, posting a respectable 4.91m effort for fifth after opting for a 12-step approach, shorter than his usual 18-step routine.
In his report to PATAFA chief Dr. Philip Ella Juico, Obiena said that "he took it easy by testing the different vaulting poles and just wanted to get the feel of international competition again."
"This is part of our training plan and eventually I will do 18 steps," said Obiena, who suffered the ACL (anterior cruciate ligament) injury before leaving for the Kuala Lumpur SEAG and underwent surgery to repair his injured knee.
Obiena, who holds the national record of 5.61m and a bronze medalist in the 2017 Asian Athletics Championship in India, also took part in a local meet over the weekend and vaulted to a height of 5.10m.