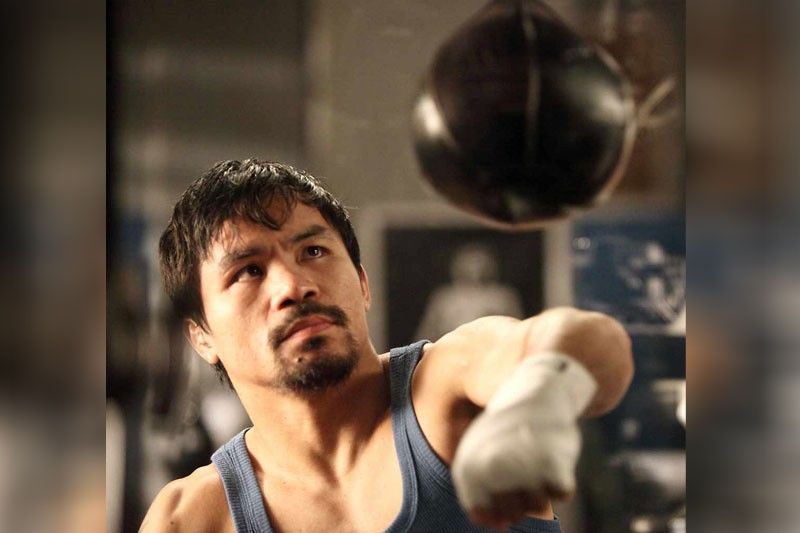 Just as Pacquiao confirmed the other day his ring return on June 24 in Kuala Lumpur, the 86-year-old Arum said everything is "up in the air." File
Bob Arum doubts Manny Pacquiao's bout vs Matthysse
Abac Cordero
(The Philippine Star) - March 10, 2018 - 12:00am
MANILA, Philippines — It's Manny Pacquiao's word against Bob Arum's.
Just as Pacquiao confirmed the other day his ring return on June 24 in Kuala Lumpur, the 86-year-old Arum said everything is "up in the air."
"It's done," said Pacquiao, looking forward to challenging Argentina's Lucas Matthysse for the WBA welterweight crown 106 days from now.
"I'm excited to fight and be world champion again," added Pacquiao, who has not fought since July 2 last year when he took a bitter loss to Jeff Horn in Brisbane.
Pacquiao's statements ended weeks of speculations regarding his next fight. By agreeing to fight in Kuala Lumpur, Pacquiao has officially turned his back on anything Arum was offering.
Arum is not part of the negotiations. But he must have spies telling him that nothing has been finalized yet on the KL fight.
"The Malaysia part is up in the air. I don't know these Malaysian people. If they put up the money, it'll happen, happily," he told www.boxingscene.com.
"But do I know whether the money will be put up? No, I don't. It's as simple as that. It's exactly like usual," he said.
Pacquiao has faced similar situations recently, when juicy, mind-boggling offers for him to fight in the Middle East or in his home country turned out to be duds.
"The only difference is the action has now moved from the Mideast to Asia. It used to be the Mideast. How many stories were there about [investors in] Abu Dhabi, about Dubai, about Saudi Arabia?" Arum said.
Arum said he doesn't know where the money, reportedly $30 million, would come from to seal the deal in Malaysia, known for producing world-class badminton players and the world's tallest twin towers.
"Hopefully the money, in the form of a deposit, turns up," Arum said.
But Pacquiao's camp would hear none of this.