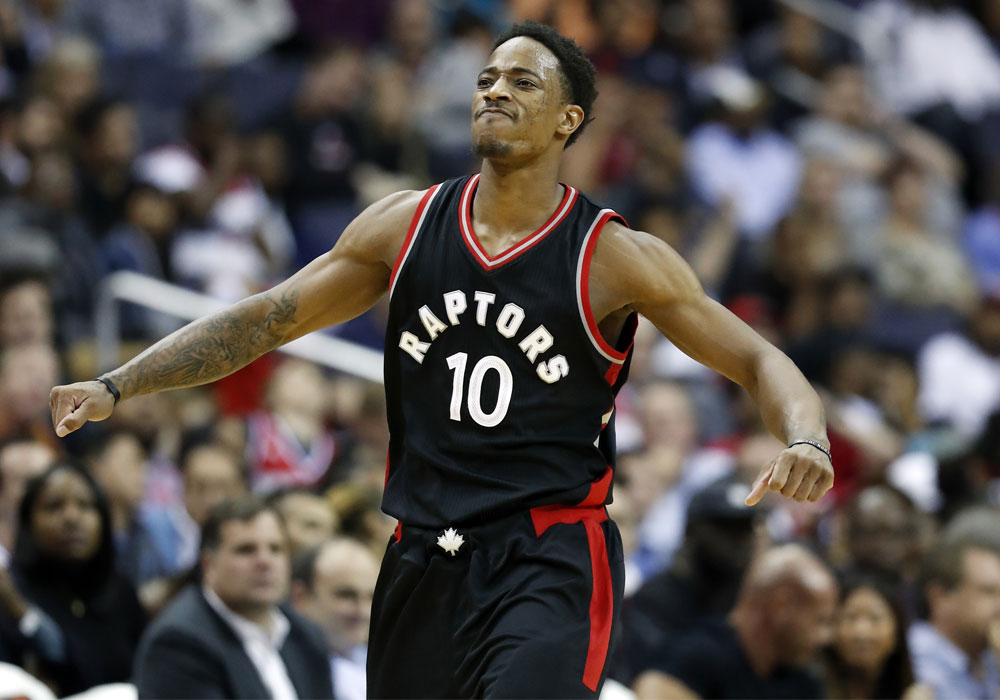 DeRozan scores 42 as Raptors clinch playoff spot with OT win
DETROIT — DeMar DeRozan scored 42 points, then fed Fred VanVleet for the tiebreaking jumper from the left corner with 1.1 seconds remaining in overtime to lift the Toronto Raptors to a 121-119 victory over the Detroit Pistons on Wednesday night (Thursday Manila time).
The Raptors became the first NBA team to clinch a playoff berth this season. Toronto trailed by 17 in the second quarter but was able to outlast Blake Griffin and the Pistons in a back-and-forth thriller.
With the score tied late in overtime, Detroit's Reggie Bullock missed from the perimeter. DeRozan pushed the ball up the court and found VanVleet open in the corner. His shot from just inside the 3-point line gave Toronto the lead.
Griffin, who had tied the game with less than a second remaining in regulation, missed a 3-pointer on the final possession of overtime.
The Eastern Conference-leading Raptors have won six straight and 13 of 14. Detroit has lost four in a row and 10 of 12.
Toronto's Serge Ibaka was ejected in the second quarter.
The game's most spectacular highlight came after Griffin's three-point play put Detroit ahead, 112-111, with 10.1 seconds left in the fourth quarter. Toronto was out of timeouts, but the Pistons lost DeRozan near midcourt, and he went all the way in for a dunk with 4.6 seconds left, drawing a foul in the process.
His free throw put the Raptors up by two, but Griffin scored inside with 0.9 seconds left to tie it.