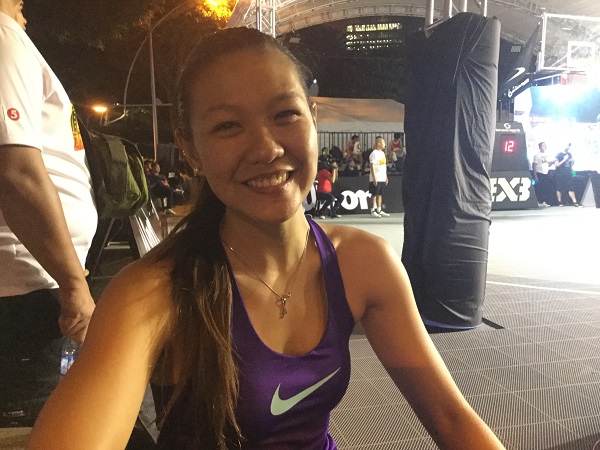 Angeli Tabaquero on the Adamson Lady Falcons' upcoming season
MANILA, Philippines — With the UAAP Season 80 Women's Volleyball tournament a few weeks away, former UST player Angeli Tabaquero took some time to talk about coaching the sport as well as the Adamson Lady Falcons' chances.
Tabaquero was watching the 3x3 exhibition matches at the BGC Activity Center with boyfriend and professional dunker David Carlos when she spoke to philstar.com.
"I am excited for Adamson this coming UAAP season," said Tabaquero who is an assistant on Airess Padda's coaching staff "High morale yung mga bata lalo na meron kami mga materials this tournament. We recently won the Akari tournament and that's a good morale booster before pagpasok ng UAAP."
The Lady Falcons have been bolstered by the return of setter Fenela Emnas, outside hitter Mae Roque, and the addition of Christine Soyud who can finally suit up after transferring from La Salle.
For the Lady Falcons, Tabaquero handles the team defense. While for most who saw her career with UST, she was known as a scorer. "While people know me for my offense, I also took pride in my defense," she explained. In fact, for her previous volleyball clubs Cagayan Valley and Foton, she moved to the libero position.
Unfortunately, it is there where she dislocated her shoulder forcing her to be out for quite some time.
"Mahirap when you're recuperating from an injury because you want to play," but the time away from the court makes you think. In fact, before these injuries, I already got into coaching with Poveda. Dream ko rin mag-coach sa UAAP and when Adamson offered, I took the opportunity. Wala naman sa kulay kulay yan ng school. You do it for the sport."
As for the young Lady Falcons or even her previous wards in Poveda, Tabaquero said that she sees her younger self in them. "Gustong gusto matuto. But more than skills, you also want to teach them the ethics and values of the game. Mga nakuha ko yan sa mga coach na pinagdaanan ko before and I want to pass that on."
Sa Adamson, it was frustrating for the coaching staff and siyempre for the team not to win and to struggle last season," said the former UST star. "But it is a process because it is a rebuilding phase.Maraming pinagdaanan at hindi lang skills but also emotional preparation and training. As time flies it isn't about volleyball only but deeper things such as relationships. So now, it is fulfilling to see their growth. Hopefully, they (the Lady Falcons) can translate that into a successful UAAP season."