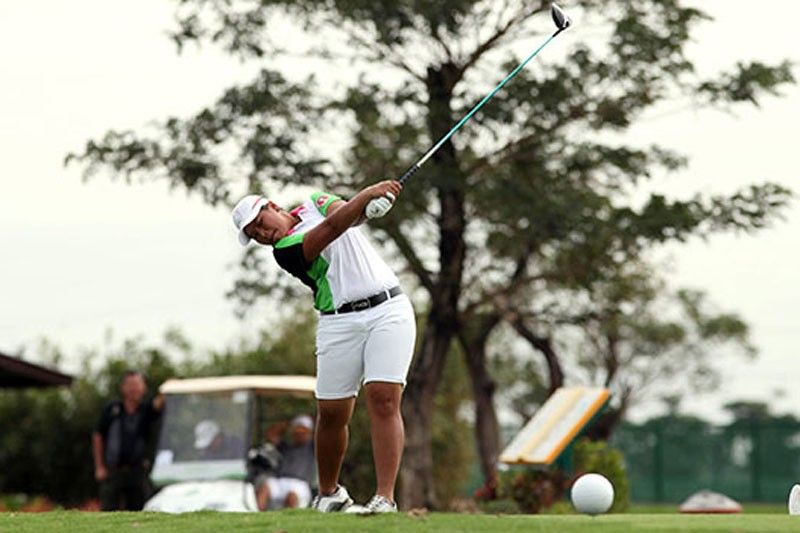 "We are very quite optimistic of our chances," said Team SEA co-captain Jantsoon Kan, whose team is made up of the leading amateurs from Thailand, Malaysia, Singapore and Indonesia. File
Team SEA lauds Pradera Ladies staging
(The Philippine Star) - January 14, 2018 - 12:00am
MANILA, Philippines — Team Southeast Asia looks forward to scoring a repeat in the Pradera Verde Ladies Challenge firing off tomorrow and reaffirms its support to the event pitting the top players from other SEA countries against the country's leading jungolfers and amateurs at the Pradera Verde Golf and Country Club in Lubao, Pampanga.
"We are very quite optimistic of our chances," said Team SEA co-captain Jantsoon Kan, whose team is made up of the leading amateurs from Thailand, Malaysia, Singapore and Indonesia. "But we would like to thank this opportunity to thank the organizers for putting up this event."
The visiting side fashioned out a dominant 19.5-10.5 romp in the inaugural staging of the event put up by Archen Cayabyab, Lubao Mayor Mylyn Pineda-Cayabyab and coach Norman Sto. Domingo last year not only to boost the country's junior and amateur golf program but also to foster camaraderie and friendship with the neighboring SEA countries.
"We'd like to thank the organizers for this pioneering event and hope the Pradera Challenge will continue every year," said Team SEA co-skipper Phunampa Pornperapan, who will be banking on wards Kultida Pramphun, Onkanok Soisuwan and Pinkaew Trachentong along with Indonesian Michela Tjan and 13-year-olds Pimkwan Chookaew and Phannarai Meesom-us of Thailand and Singapore's Shannon Tan.
Meanwhile, organizers said the brand-new third nine of Pradera will provide a different kind of test for the competing cast especially if the wind come into play in all three days of the championship.
"The first nine is long but flat and will require long iron shots with big bunkers guarding the sleek greens," said Mike Singgaran, designer of the gem of a layout, which sits on the 700-hectare Pradera Verde in Barangay Prado Siongco.
He added that although the third nine is relatively short, except for two holes (Nos. 4 and 8), the wind come into play in most holes, the fairways have a lot of movement and the greens are a little bit smaller, thus giving premium to accuracy.
Team SEA is also fielding in three Malaysian players in Ashley Lau, Audrey Tan and Zulaikah Nurzian with veteran Winnie Ng providing the experience and leadership.
But Team Philippines is going all out to even things up on a squad boosted by Yuka Saso, who will be coming into the event oozing with confidence following victories in a pro tournament at Ayala Greenfield and in the Philippine Ladies Amateur Open last Friday.
Though the Fil-Japanese ace is fancied to deliver in singles, the event's emphasis will still be on team play with Saso hoping to complement with the rest of the host squad, including Harmie Constantino, Mikha Fortuna, Nicole Abelar, Tomi Arejola, Sofia Chabon, Bernice Olivarez-Ilas, Kristine Torralba, Kayla Nocum and 13-year-olds Annyka Cayabyab and Laurea Duque.