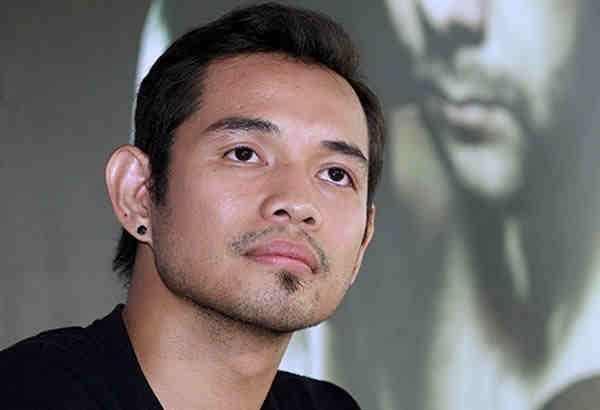 Donaire backs Iloilo project
MANILA, Philippines — Former world boxing champion Nonito Donaire, Jr. quietly slipped into town the other day to join English philanthropist Greg Secker in turning over more than 100 homes to typhoon victims in Capinahan, Lemery, Iloilo and said it's a personal mission to encourage athletes to make a difference with a social conscience.
It'll be a short trip for Donaire and wife Rachel who arrived from Las Vegas early Wednesday morning. They flew in on an invitation by Secker to witness the turnover of homes in Iloilo today. The Donaires met up with Secker at the Manila airport yesterday evening for the flight to Iloilo. They go back to Las Vegas tomorrow night.
Donaire batted for athletes to stand up and be heard. "We need to have a voice," he said. "In boxing, fighters aren't just fighters. We can do so much more beyond inspiring people with what we achieve in the ring. A friend hooked me up with Greg who invited us for the Iloilo turnover. I'm looking at the bigger picture, what we can do to create more homes for the less fortunate, maybe 1,000 more homes, how we can make an impact on the lives of people."
In 2009, Donaire donated P1 Million to contribute to the housing rehabilitation program for typhoon Ondoy victims. "While still in the beginning of my career, I gave wholeheartedly as much as I could to build housing for Ondoy victims," he said. "Now, it's 2018, I'm doing it all over again. What a great way to start the year by giving back with the amazing efforts and coordination of the Greg Secker Foundation to give 100 homes."
Secker, 42, is an entrepreneur, financial whiz, author and leadership speaker who has been involved in several social projects around the world through his foundation. When typhoon Haiyan struck Iloilo in 2013, his attention was drawn to a housing rehabilitation program by a Filipina Rosario Sanico. He identified a location in Lemery to build more than 100 homes for typhoon victims in what is now known as the Greg Secker Foundation Village. His initiative is called "Build A House, Build A Home."
A few hours after landing last Wednesday, Donaire went to the Elorde Plus Gym in BF Parañaque to log some training time. That afternoon, he visited the ESPN5 office in Mandaluyong for a meeting with CEO Chot Reyes. Donaire was back in the gym yesterday morning. He would've liked to bring his two sons Jarel and Logan to Manila but the trip is only a quick turnaround.
"I've got to be back in Las Vegas right away and start training for (Carl) Frampton," said Donaire. "At the moment, I'm walking around at 137 pounds. Making weight for the Frampton fight won't be a problem. I've decided to stay in Vegas for my training unless there's better sparring somewhere else. My training team will be the same as for my last fight against (Ruben) Garcia in San Antonio."
Working Donaire's corner in the Garcia fight were Mike Bazzel, Cameron Fort, Kita Kitahara and his wife. The Frampton bout is scheduled in Belfast on April 7. It will be Donaire's second fight under Ringstar Sports with CEO Richard Schaefer since breaking off from Top Rank. English promoter Frank Warren has announced the featherweight fight to be held at the 11,000-seat SSE (Scottish and Southern Energy) Arena in the Titanic Quarter of Belfast. SSE is a power company that acquired the arena's naming rights for 10 years. Belfast is where the ship Titanic was built. Frampton has performed in at least seven fights at the SSE Arena, formerly the Odyssey Arena.