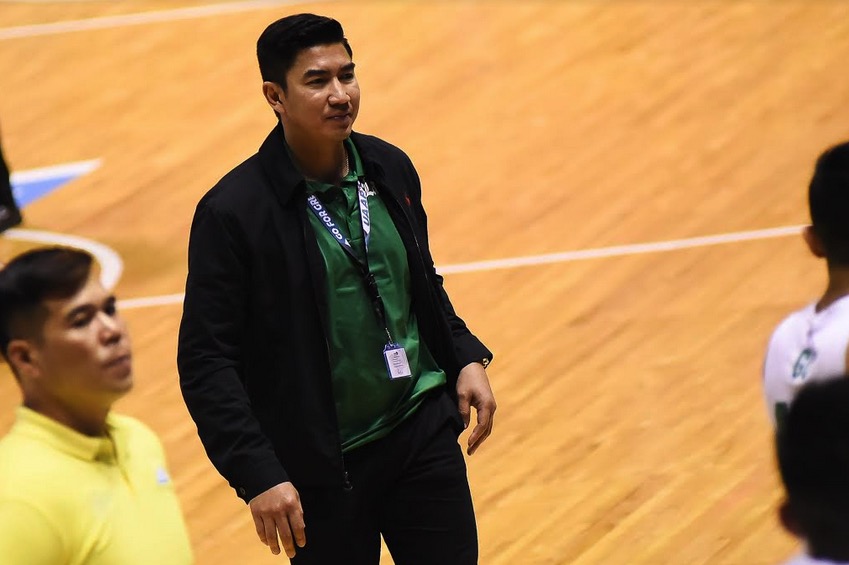 Aldin Ayo | Philstar.com File Photo
Ayo cites 'differences' as reason for leaving La Salle
(philstar.com) - January 3, 2018 - 10:15am
MANILA, Philippines — Champion mentor Aldin Ayo has finally broken radio silence.

The former De La Salle University Green Archers head coach, who figured in a whirlwind of transfer talks during the holidays, took to Twitter his explanation with regards to his movement from the Taft-based university.
We have different views in handling the team. I've always done what is necessary.

— Aldin (@AyoAV_official) January 2, 2018
The reason why I kept mum is because of an agreement not to disclose any information before the 1st week of January or until the school makes its official statement. I am only breaking my silence since the news has come out earlier than expected and only after getting permission.

— Aldin (@AyoAV_official) January 2, 2018

Ayo, who steered Letran College and De La Salle University to their respective league titles in consecutive years, is reported to be in talks with University of Santo Tomas, the decorated UAAP member which turned into a doormat squad in season 80.

But as much as his salvo of tweets are telling, his point of destination remained vague. Various reports indicate that he is set to sign a years-long deal with the España-based squad.
Much gratitude to Boss ECJ, the Managers, School Heads, the De La Salle community, all of the Green Archers fans. The two years I have spent with the Archers are two well-spent years indeed.

— Aldin (@AyoAV_official) January 2, 2018

Other dispatches also say that the Ayo's departure from De La Salle is set to be formally announced this week.
His pair of stints with the Green Archers saw La Salle reach the UAAP men's basketball finals twice. The campaign in 2016 resulted in a championship.
Deputy Louie Gonzales will be taking over what's left of the team's roster. Earlier last month, Abu Tratter and back-to-back league MVP Ben Mbala parted ways with the team.