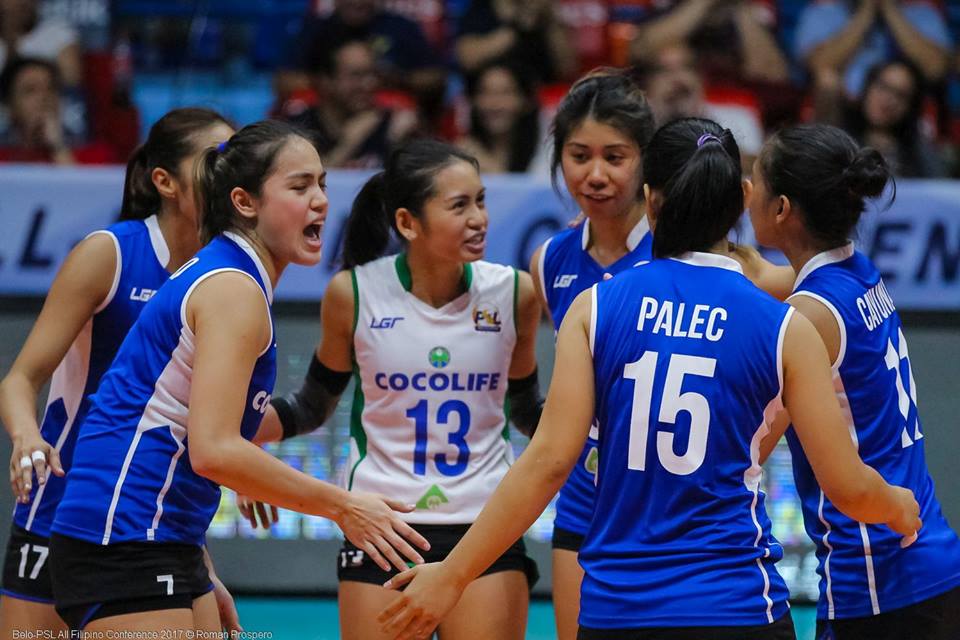 With Branislav on board, Cocolife eyes PSL finals stint
(Philstar.com) - December 28, 2017 - 5:29am
MANILA, Philippines – Cocolife waged a recruiting coup when it secured the commitment of Moro Branislav for the Philippine Superliga Grand Prix this February.
Cocolife team manager Joshua Ylaya confirmed the deal, saying that the prolific Serbian mentor already signed a two-year deal with them shortly before he left for Serbia late Thursday.
The Asset Managers are a team on the rise.
In their debut conference last year, they finished fifth out of six teams under Arellano coach Obet Javier.
The following conference, they hired noted Army tactician Kungfu Reyes, who steered the team to just a win shy of making the semifinals of the All-Filipino Conference.
A few months later, Cocolife blossomed into a serious contender.
The Asset Managers sharpened their knives in a pocket tournament in Vietnam and tapped Tai Manu-Olevao and Taylor Milton as reinforcements.
They pulled off a massive victory over Cignal in the quarterfinals before falling prey to two-time champion Foton in the semifinals.
Still, it's a mission accomplished for them.
And Ylaya believes that with Branislav on board, their goal of making it to the finals will finally be realized.
"Our goal in our first year (in the PSL) was just to be a dark horse and be competitive," said Ylaya, a former member of the De La Salle University men's volleyball team.
"I guess we're already quite successful with that so we're raising the bar higher for next year by hiring a proven mentor in coach Moro. We're optimistic that he can lead us to where we want to be next year."
Ylaya said the team is still a work in progress, but Branislav believes that he can whip it into a fighting team in two years' time.
"We know that things don't happen overnight. That's why we sealed a two-year deal with coach Moro. We know coach Moro is a perfect candidate for a head coach," he said, adding that Reyes is willing to take a backseat and give way for his FIVB coaching instructor.
"Although he (Reyes) has yet to formally accept our offer, we think he can work in harmony with coach Moro. Coach Moro would be the tactician and coach Kungfu the disciplinarian. I think it's a pretty strong coaching tandem."
True enough, Branislav is no ordinary mentor.
Aside from coaching in prominent club leagues in Europe, Middle East and the most recent in North Korea, he was the man at the helm when PSL Manila saw action in the FIVB Women's Club World Championship last year.
Then, he steered Foton to a Grand Prix title before coming up with a pair of bronze medal finishes.
At Cocolife, expectations are even high.
But the Serb is ready for the challenge.
"For me, team Cocolife is already a good team," he said.
"We just have to add and develop some players to make it even more competitive. Part of my job as a professional coach is to make these players work together as a complete unit."