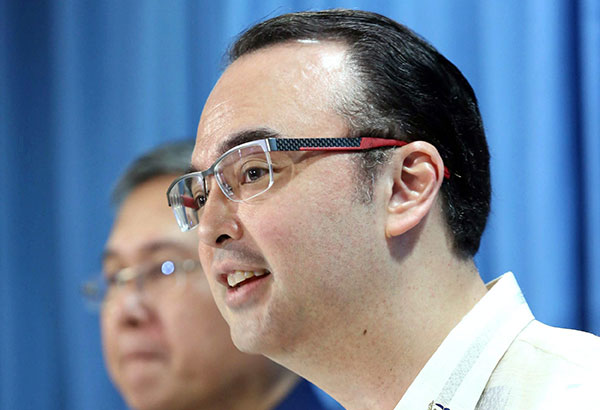 Congress rallies behind SBP
Abac Cordero
(The Philippine Star) - December 17, 2017 - 4:00pm
MANILA, Philippines — Forming the best possible team to the 2023 FIBA World Cup may face the same old problem the country has faced before: the availability of players.
Since the best players come from the professional ranks, their availability to the national team is often stymied by their commitment to their mother teams.
Players being called for duty end up being caught in between nationalism or the chance to don the Philippine jersey and the risk of affecting or worse, losing their livelihood.
What normally happens is that players are able to join the national team at the last minute, weeks or months before a major competition, when their foreign counterparts have been together for years.
For the 2023 FIFA World Cup, leaders of the Samahang Basketbol ng Pilipinas (SBP) are hoping to get rid of the problem.
In aid of legislation, teams in the PBA or any commercial or collegiate leagues may find no other reason not to lend their players to the national team, according to Antipolo Rep. Robbie Puno.
"There are moves we at Congress are looking at," said Puno, also vice chairman of the SBP, the governing body for basketball in the country.
Gilas head coach Chot Reyes said that for the 2023 FIBA World Cup, he is expecting the cooperation and assistance of all the stakeholders in Philippine basketball.
"Aside from the PBA, there are the commercial leagues and the collegiate leagues making their players available to the national team," said Puno.
In Congress, he said, members are not just looking to help the SBP with the naturalization process for chosen players.
Congress is also looking for ways to mandate the teams or the leagues to lend their players to the national team.
"I have dabbled with certain provisions like for example penalizing people (players) who do not want to represent the country. But that may be unconstitutional," he said.
"Instead, what we are looking at right now is the possibility of instituting some penalties on associations or teams that do not allow their players to be part of the national team," he said.
Puno did not elaborate on what the penalties are or what the guidelines are for the implementation of such rules.
"But we are looking for ways," he said.
Foreign Affairs Secretary Alan Peter Cayetano is fully behind the national team and the fielding of only the best players the country has.
"I appeal to team owners not only to basketball or volleyball but all other sports," he said.
"We understand your reasons why it's very difficult for you to lend your players. You're investing a lot and you're paying good money," he said.
"If in 2023, you will lend your players (at the last minute) but between now until 2023 players from other national teams are playing together in international events and we're not, then how do you expect our teams to gel as one?" said Cayetano.