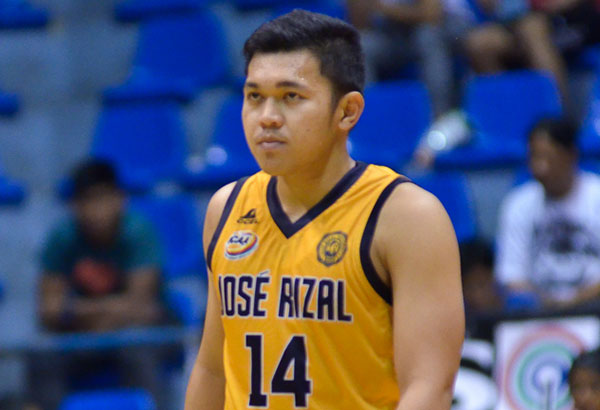 The JRU Bombers will be entering the PBA D-League's season-opening conference next month without Teytey Teodoro.
Bombers lose Teodoro, other vital cogs
Joey Villar
(philstar.com) - December 15, 2017 - 8:09am
MANILA, Philippines – Jose Rizal have parted ways with its top player Teytey Teodoro as it joins the PBA D-League's season-opening conference next month.
"He has one year left but he is no longer with the team," said JRU coach Vergel Meneses, referring to Teodoro.
Jose Rizal will also be without imports Abdel Poutuouchi and AbdulRazak AbdulWahab, who have both graduated, and guard Mark dela Virgen.
Dela Virgen has two years left in his eligibility.
Meneses didn't give specific reason as to why they split with Teodoro, who was tipped to contend for the MVP title but curiously faltered the whole season after finishing with disappointing averages of 14 points, 2.9 rebounds and 1.5 assists, and dela Virgen.
"We have different directions in mind, that's all I can say," said Meneses.
Meneses also said he has appointed former player Gio Lasquety to handle the Bombers, who will be sponsored by Barangay Ginebra, on his behalf as they train their sights on the 94th NCAA season.
Lasquety was actually named a playing assistant early this year in his fifth and final season for the Bombers.
"He's a smart player and this is his chance to learn as a coach," said Meneses of Lasquety.