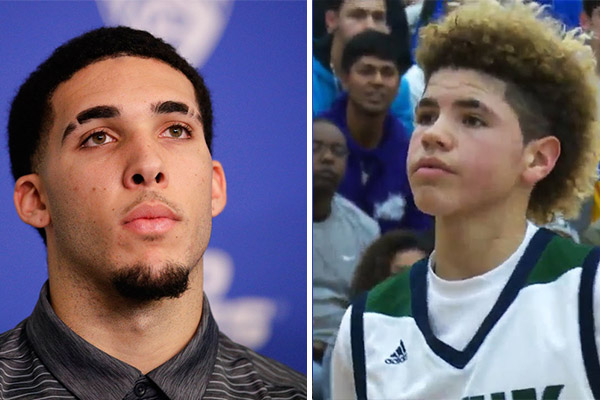 LaMelo, LiAngelo Ball turn pro, sign with Lithuanian squad
(philstar.com) - December 12, 2017 - 8:19am
MANILA, Philippines — The younger Balls will see action overseas.
After dropping his spot in UCLA, LiAngelo and younger brother LaMelo will play for Prienu Vytautas in Lithuanina.
Big Baller Brand on Tuesday announced the move of the siblings.
"It's not about the money for the Ball Brothers. THey have a passion to play Basketball and to experience playing as pros was the (g)oal," the caption read.
The Ball brothers signed a one-year deal and will report to the club in January next year.
LiAngelo played for UCLA but was suspended indefinitely for a shoplifting incident in China.
LaMelo was supposed to follow suit but instead will forego collegiate ball and will focus on playing professional basketball.