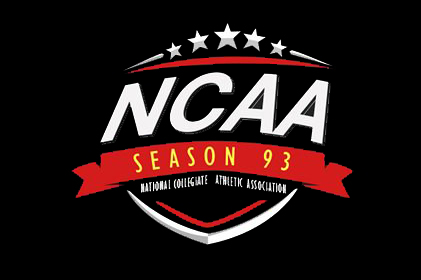 Fancied Chiefs held to 2-2 draw by Pirates in NCAA football
Joey Villar
(philstar.com) - December 12, 2017 - 5:22am
MANILA, Philippines – Arellano University missed out on seizing the solo lead as it blew a two-goal lead and ended up with a 2-2 draw against Lyceum of the Philippines University to remain at second behind St. Benilde in the 93rd NCAA seniors football tournament at the Rizal Memorial Complex grounds Monday night.
After Roberto Corsame Jr., and Randy Guinabang scored a goal apiece on the 38th and 56th minute to give the Chiefs a 2-0 lead, the Pirates struck back with goals on their own on the 69th and 88th to escape with the draw.
AU, which was coming off a shock 2-1 triumph over defending champion San Beda Thursday, actually had the same match points with CSB with 10 but the latter had better goal differential, 21-6, to hold on to the top spot.
A victory though would have given the Chiefs the full three points and the solo lead.
San Beda bounced back from its heartbreaking defeat to AU last time by routing Perpetual Help, 9-0, to remain just a point off the pace with nine.
Nimrod Balabat unloaded a hat trick, scoring on the seventh, 71st and 72nd while James Pagsanjan chipped in a brace on the 48th and 61st.
Aljo Paul Zabala, Adolfo Abada, Eric Manlapas and James Michael Eje accounted for the Red Booters' other goals.
LPU kept its grip of the No. 4 spot with five points.
In the only other game, Mapua posted its first win by turning back Emilio Aguinaldo, 2-1.
With Mapua's Rosstel Mallare (15th) and EAC's Marvin Lianza (33rd) exchanging goals, Antonnie Gal Cabra entered the fray and blasted away with turned out the match-clinching rocket seconds before stoppage time.