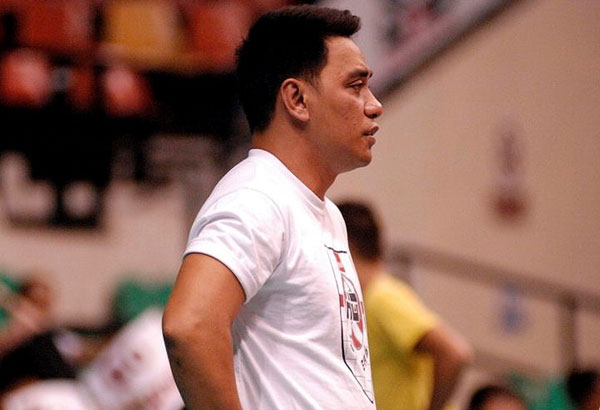 Michael Carino led the CSB Lady Blazers to their first NCAA title, he will now take over as Perpetual's head coach | Spikers Turf' file photo
Carino takes over as Perpetual volley coach
Joey Villar
(philstar.com) - November 14, 2017 - 7:19am
MANILA, Philippines — Former St. Benilde women's volleyball coach Michael Carino has officially taken over the job as Perpetual Help's executive director for volleyball as well as the head-coaching duties for the Lady Altas this coming 93rd season unfolding on January 4 at The Filoil Arena in San Juan City.
Carino has resigned a couple of months ago from the team he steered to the 2015 title to assume a bigger responsibility as the overall head of the Las PInas-based school's volleyball program while handling its women's squad.
"The school already has a strong volleyball program so my task is to continue it and seek ways to improve on it," said Carino, who returned to the school after serving as an assistant coach more than a decade ago.
Carino will assume the post left by Sammy Acaylar, who in turn has been promoted to athletic director.
Acaylar, responsible for the bulk of the 10 men's, nine juniors and three women's championships, however, has remained as men's team mentor.
"I have given it up to take on administrative duty although I will remain as our men's team coach out of my passion for the sport," said Acaylar.
Acaylar said he is confident Carino could handle the job.
"Everybody knows he (Carino) is my protégé and I'm confident he can do the job well, maybe even better," he said.
St. Benilde's men's team coach Arnold Laniog will succeed Carino as interim mentor of women's squad.