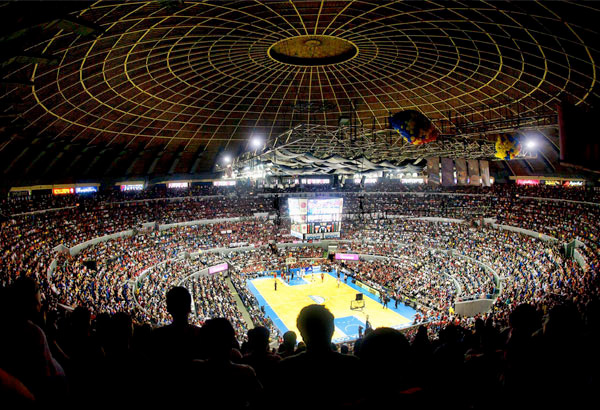 This is the 12th straight year that the PBA has gone abroad for its season-ending Board meeting. Philstar.com/File
LOS ANGELES – There will be no disruption of operations in the PBA even as the issue of whether commissioner Chito Narvasa is retained or not by the Board of Governors remains unresolved with the pro league set to arrange six pre-season games before the opening of the 43rd campaign on Dec. 17.
A Board meeting was scheduled here today but because of the impasse on Narvasa's tenure, had to be postponed. Blackwater governor Silliman Sy, Alaska governor Richard Bachmann, Barangay Ginebra governor Alfrancis Chua, Meralco alternate governor Ryan Gregorio, GlobalPort governor Erick Arejola, Star governor Rene Pardo, San Miguel Beer governor Robert Non and Kia governor Bobby Rosales made the trip here and continued informal talks on how to settle the stalemate.
NLEX governor and incoming PBA chairman Ramon Fernandez, Rain Or Shine governor Atty. Mamerto Mondragon, Phoenix governor Atty. Raymond Zorilla and TNT governor Ricky Vargas begged off from joining the trip. Others who flew in were Narvasa, corporate secretary Atty. Melvin Mendoza, director of operations Rickie Santos, director of communications and external relations Willie Marcial, director of finance Odessa Encarnacion, executive assistant Pita Dobles and director of sales and marketing Lawrence Cementina.
This is the 12th straight year that the PBA has gone abroad for its season-ending Board meeting. The tradition started during former commissioner Noli Eala's administration in 2005. The difference is because of the impasse, there will be no Board meeting this year. However, the attending governors and the PBA management committee hope the trip will be a step forward in settling the conflict which has split the Board.
Santos said the league will not organize a pre-season tournament but only six exhibition games in a modified campus tour. Candidate venues are Claret School, Lyceum, Jose Rizal University, Olivarez College and possible gyms in Caloocan and Angeles City. The games will start late this month and end on Dec. 10.
At the moment, Narvasa will continue to function as commissioner with the authority to sign checks, approve checks and manage office affairs. "The operations will not be affected in any way by the impasse," said a governor. "The discussion at the Board level regarding the commissioner has nothing to do with league operations. It's business as usual. The rules of the game are clear, the technical committee and the referees are in place and most of the teams are now getting ready for the new season."
The impasse also has no effect on the PBA's agreement with the SBP to lend players for the national team. Gilas head coach Chot Reyes recently announced a 24-man pool composed of 22 PBA veterans, NLEX rookie Kiefer Ravena and naturalized import Andray Blatche. The PBA is committed to back up the SBP program, regardless of who is the commissioner.