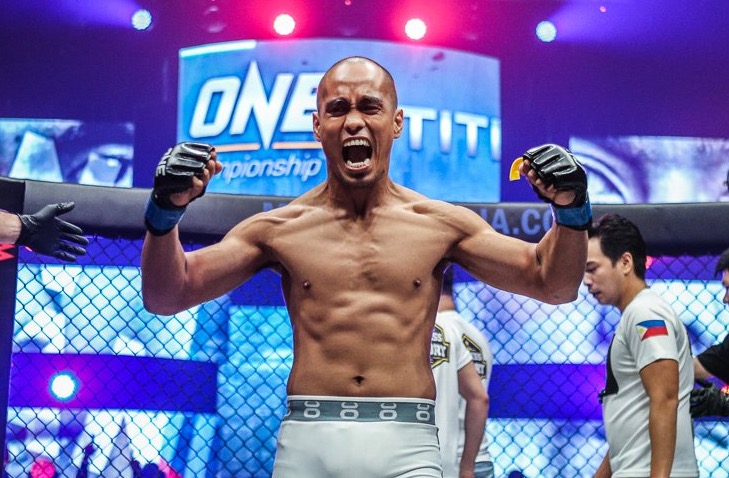 Bernard "Burn" Soriano | ONE Championship
Soriano raves about better training camp in preparation for ONE return
(philstar.com) - October 19, 2017 - 10:30am
MANILA, Philippines — Bernard Soriano's loss 10 months ago reeled him so much that it pushed him to reassess how he handles his training camp.
And now on the verge of erasing that bitter loss, Soriano sought the help of George Castro — the man behind the renowned Alliance MMA and a mentor to heavyweight champion Brandon Vera.
"Right now, I have a tremendous support system in my training, especially with the help of my coach George Castro. He knows how to bring out the best in me. With him in my corner, it is always exciting to prepare for a bout," Soriano said of Castro.
Soriano will have the chance to put his partnership with Catro to the test when he returns to the ONE Championship cage on November 3, where he will lock horns with Chinese Chen Lei.
"I want to win so bad. I have dreams and aspirations as a competitor. In order to turn those into a reality, I have to win first. This is the first step," he stated.
The two fighters will face off in the Thuwana Indoor Stadium in Yangon, Myanmar.
The 3-3 Soriano, despite the long break, wants not only a convincing return but also one with fireworks.
"It is very important for me to be entertaining. I take the risks. I want the crowd and fans to get what they want, which is an exciting fight," the Ilocos native said.
The newfound confidence is all thanks to his newfound crew behind him.

"My team is outstanding. I have the best coach in my corner. I also train with the most talented athletes in the region. With that said, I'm motivated and oozing with confidence coming into this bout because I have them behind me," Soriano closed.