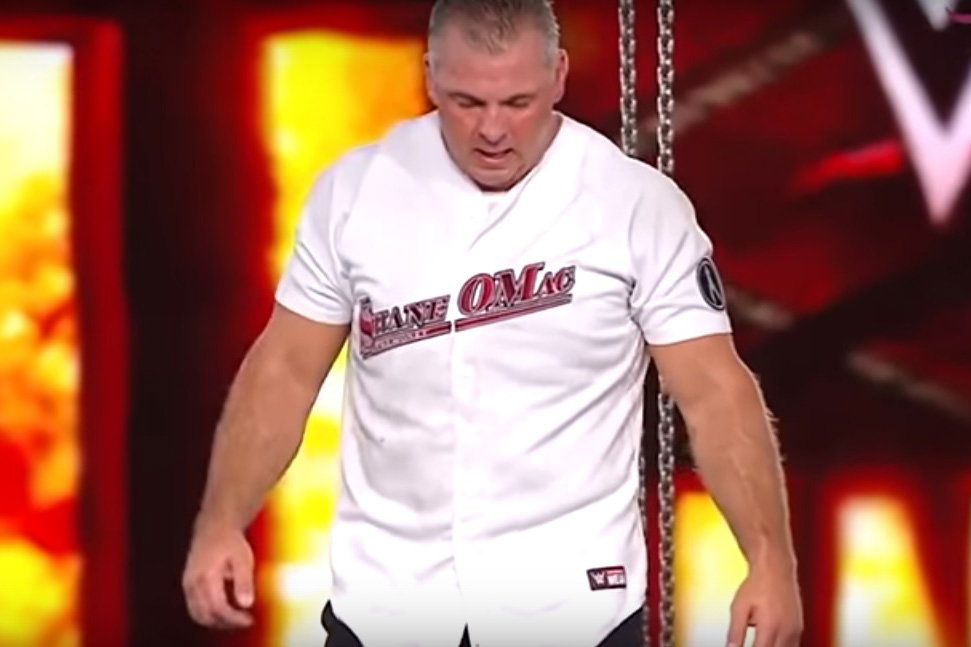 Shane McMahon looks down from the top of the Hell in a Cell
WATCH: Shane McMahon hurt after 'Hell in a Cell' stunt
(philstar.com) - October 10, 2017 - 6:53am
MANILA, Philippines — Shane McMahon delivered another leap of faith, and he sustained injuries from it.
WWE confirmed that McMahon suffered multiple injuries after jumping from the top of the cage during "Hell in a Cell" on Sunday. (Monday in Manila)
"A preliminary report has determined that Shane may be dealing with multiple injuries including neck trauma, fractured ribs and a dislocated shoulder," the statement read.
McMahon faced Kevin Owens in the main event of the pay-per-view event.
Owens was knocked out on the announcers' table when McMahon climbed up the steel structure. He was able to get out of the way, and McMahon crashed straight to the table.
This is not the first time that McMahon attempted the same stunt.
The 47-year-old McMahon faced the Undertaker in WrestleMania 32 last year.
He did a similar move that had the same result. The Undertaker won that match.