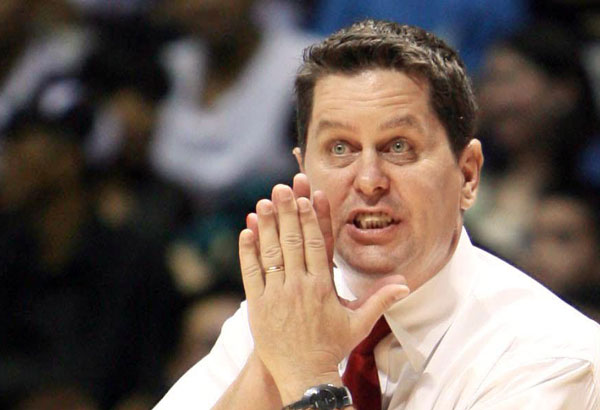 Barangay Ginebra head coach Tim Cone | PBA Images
Cone on FT disparity between Ginebra, TNT: We were more aggressive
MANILA, Philippines — "This is just tit for tat."

That encapsulated Ginebra head coach Tim Cones' reaction with regards to the Gin Kings' alleged questionable trips to the free throw line in their win over TNT in Game Three of PBA Governors Cup' semis Friday night.

"We gave up 35 free throws in Game Two. We were the more aggressive team tonight," he explained.

"We went to the line a lot because we were the more aggressive team tonight. They were the more aggressive team in Game Two," the veteran tactician noted.

"I wasn't happy with Game Two officiating, they were beating us up," Cone furthered. "They were grabbing and holding Greg (Slaughter) and doing all kinds of stuff and they couldn't do that today."

Cone was reacting to TNT's irksome reactions to alleged calls and non-calls that figured in the game.

"I don't care what TNT may say, that's the way it is. You are the more aggressive team, you can get to the free throw line. I'm okay with the free throws."

For context, Ginebra went to the charity stripe 43 times. They made 30 of their shots from there. TNT, for their part, had only 14 attempts and they made 12 of those.

"We'll see what happens in Game Four. But to me, this is just for tit and tat. Like I said, we gave up 35 free throws to them last game," Cone said.

Cones comments came after a tense verbal joust between KaTropa head coach Nash Racela and SMC sports director and Gin Kings governor Alfrancis Chua during the tussle's halftime break.

Racela, who was wary of the possibility of being fined, tried to be vague during a separate interview.

Ginebra will try to oust TNT when they lock horns again this Sunday.