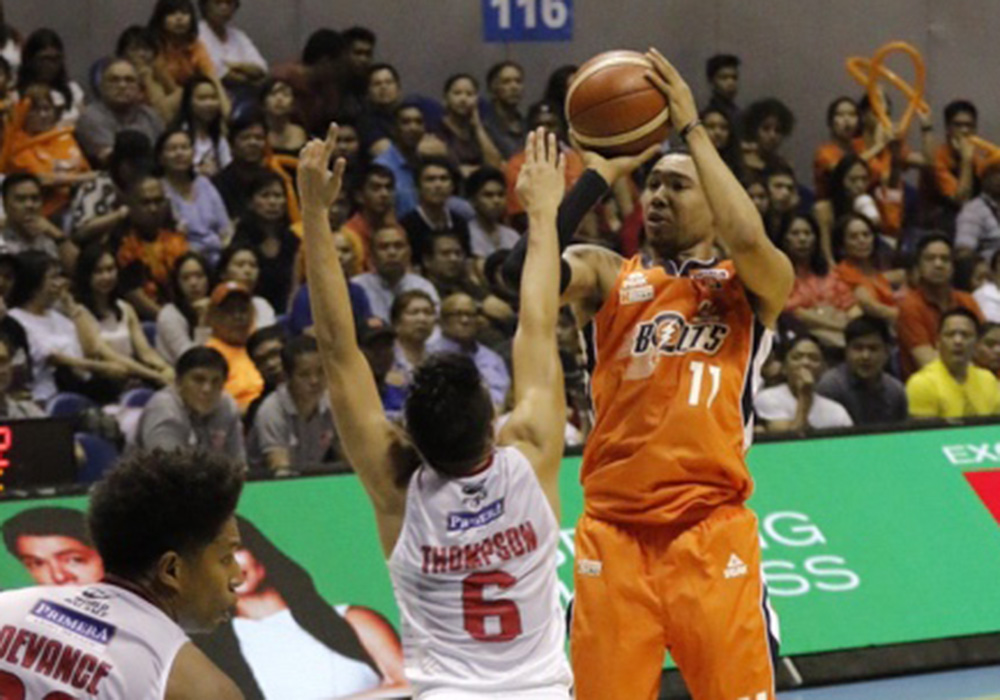 Chris Newsome (right) in last year's Governors' Cup Finals series with Ginebra | File Photo
Rookie jitters gone, Meralco's Newsome vows to show better form in finals
MANILA, Philippines — Call it Chris Newsome's redemption tour of the finals.
After booking the first seat in the PBA Governors' Cup Finals, the sophomore guard assured he is going to flaunt an improved version of himself in the grandest stage of the conference.

"This time around, I think I'll be more hungry than the first time. I got those first-time jitters out," he declared.

And that's quite a promise, considering he capped off his freshman stint as the league's Rookie of the Year.

Although Newsome also noted that that does not only go for him, as the loss to Ginebra in the 2016 Governors' Cup dealt not only a big heartache to his teammates but also lessons to remember as the season progressed.

"[I] think that goes to a lot of the guys — we all got those first-time jitters out," Newsome added.

"I think now we know what to expect, so now it's just go back to practice and see what the coaches come up as far as the gameplan goes," the former 4th overall pick said. "We'll just focus on try to play Meralco basketball — and just keep that in mind."

Asked about who prefers to play between TNT and Ginebra, the Filipino-American cager had an expected response: "Ginebra would be nice."