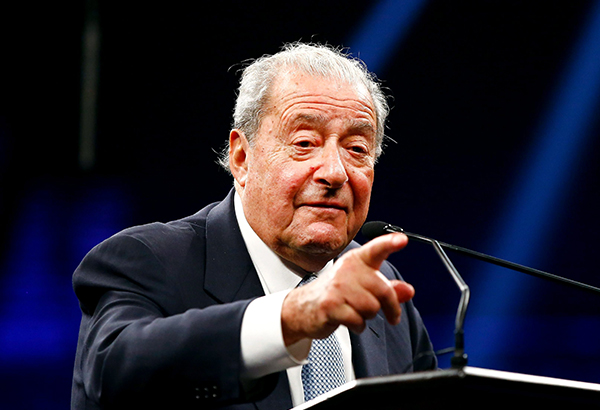 Arum uncertain on Pacquiao's boxing career
(The Philippine Star) - October 5, 2017 - 4:00pm
MANILA, Philippines — Bob Arum recently spoke about Manny Pacquiao's boxing future, again saying he has no idea about the Filipino icon's plans to return to the ring.
Appearing as a guest in Everlast.com's TalkBox podcast, the veteran promoter cited Pacquiao's political career as a roadblock to resuming the boxer's career.
"I don't know if he's gonna fight. He's really into the political situation," said Arum.
Pacquiao currently has his hands full attending to his duties as a Philippine senator, a situation Arum believes won't go anytime soon.
"He's being groomed by people in the Philippines to be the next President," added Pacquiao's longtime promoter.
With Jeff Horn – who defeated Pacquiao last July – already finding a different opponent for a December bout, a rematch between the Filipino and the 29-year-old Aussie is already out of the equation for this year.
Pacquiao-Horn 2 then is expected to happen next year instead.
But for Arum, that fight – or any other Pacquiao bout for that matter – might not happen at all.
"So, when it's a choice of doing the public good or taking the time to work in a gym to prepare himself for a fight, he (Pacquiao)'s going to adopt the former." – Dino Maragay/Philstar.com