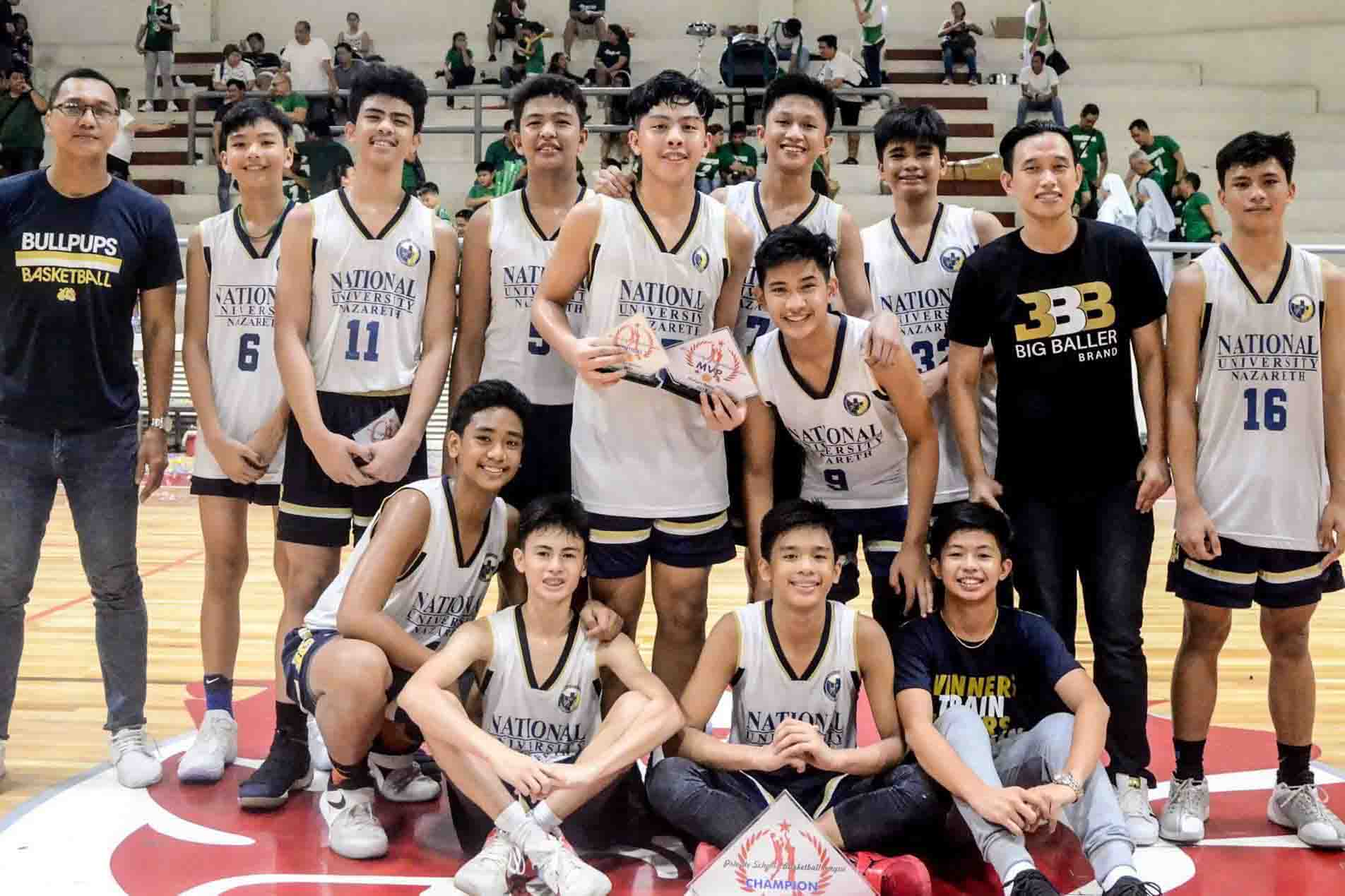 It's a NU-era for Bullpups hoops
(philstar.com) - October 5, 2017 - 5:12am
MANILA, Philippines — Philstar.com spoke with National University high school basketball coach Tom Chua, whose Bullpups recently defeated La Salle Greenhills, 76-73,in the Under-14 tournament of the PSBL (Private School Basketball League) at the San Beda Gym in Manila last October 1.
Chua's team is under the high school program of current Bullpups UAAP coach Goldwyn Monteverde, and after four months on the job, the foundation is already bearing fruit.
"The challenge for us is how to get the players to run the system we have installed and play as a team given that we only started out this June," related Chua. "Also, the majority of our players came from different schools and are in their first year with NU."
Among the new crop of players, who in a year's time will move up to the UAAP lineup, are current Jr. NBA Ambassadors Kenji Duremdes and Echo Laure, sons of PBA stars Kenneth and Eddie, respectively. The two were instrumental in in PSBL victory.
"Echo and Kenji were assessed two fouls in the second quarter and as a result, we went into the halftime break with the score tied at 38-all," Chua recalled. "When Kenji returned in the third period, his inside and outside game helped us to a 60-58 advantage and then it was Echo's turn in the fourth quarter when his triple turned out to be the winning points against LSGH. La Salle had a chance to win it but our defense held."
Heading into the PSBL finals, Chua's Bullpups team figured in the finals of the Milo Olympics and the Passarelle Division where they finished second.
"We came from two losses in the championship game and the boys did not want another one to end in heartbreaking fashion," added Chua. "I am happy to see that the boys did not back down from the challenge and it is a sign of their growth as a team. It's all about Goldwyn's program where character and player development is important. I won't be surprised to see these kids playing in the UAAP soon."
Other players to look out for in this NU Bullpups U-14 team are Jacob Militar, Kim Tamayo, Jhazel Paguiligan, Karl Gloria, PJ Palacielo, Jairus Mukay, shooters MJ Vinoya, Sec Butao, Julian Tubig, and the nephew of former UP Fighting Maroon Bryan Gahol, Basti Reyes, who despite only being 12 years old stands 6'1".