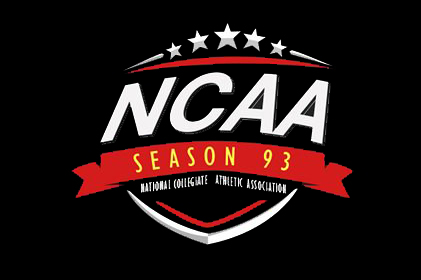 Bolick, Tankoua help Lions thwart Altas
Games Thursday (October 5)
(Filoil Arena, San Juan)
12 p.m. – AU vs CSB (jrs)
2 p.m. – AU vs CSB (srs)
4 p.m. – Mapua vs UPHSD (srs)
6 p.m. – Mapua vs UPHSD (jrs)
MANILA, Philippines – San Beda relied on Robert Bolick and Donald Tankoua as it downed Perpetual Help, 55-50, on Tuesday to stay closer behind unbeaten leader Lyceum of the Philippines University in the 93rd NCAA basketball tournament at the Filoil Arena in San Juan City.
Bolick and Tankoua fired 15 and 14 points, respectively, and combined for eight points in the fourth quarter to lift the Lions to their 13th straight victory and 14th overall against a loss. The Mendiola-based squad is now just a game behind the Pirates, who are undefeated in 15 outings.
It was a game though that displeased San Beda coach Boyet Fernandez, who hit the squad for lack of team play.
"We played with just 11 assists. That's not San Beda's game," said Fernandez.
Bolick, the league's assist leader with an average of five a game, was apologetic after the game.
"I took a lot of shots when I should have passed more," said Bolick, who misfired on 13 of his 18 attempts and was held to just two dimes.
"But I love playing against Perpetual. They're a top defensive team and made it really difficult for us every time we play them," he added.
Bolick instead heaped praise on the 6-11 Tankoua, who contained the 6-11 Eze to just eight points and 11 rebounds after coming into the game averaging 16.1 points and a league-best 17.7 rebounds.
"He (Tankoua) was MVP last year but he got injured. Now he's back and his presence will be a big key to our success," said Bolick.
The Altas had to summon Nigerian coach Nosa Omorogbe back from a health sabbatical but ended up falling up short and to their 10th defeat against four wins and closer to Final Four elimination.
The scores:
San Beda 55 – Bolick 15, Tankoua 14, Soberano 9, Mocin 8, Cabanag 6, Noah 3, Abuda 0, Adamos 0, Bahio 0, Doliguez 0, Oftana 0, Presbitero 0, Tongco 0
Perpetual Help 50 – Coronel 9, Eze 9, Pido 9, Eze 8, Ylagan 7, Sadiwa 3, Lucente 2, Yuhico 2, Mangalino 1, Singontiko 0, Tamayo 0
Quarterscores: 11-11; 27-19; 43-34; 55-50