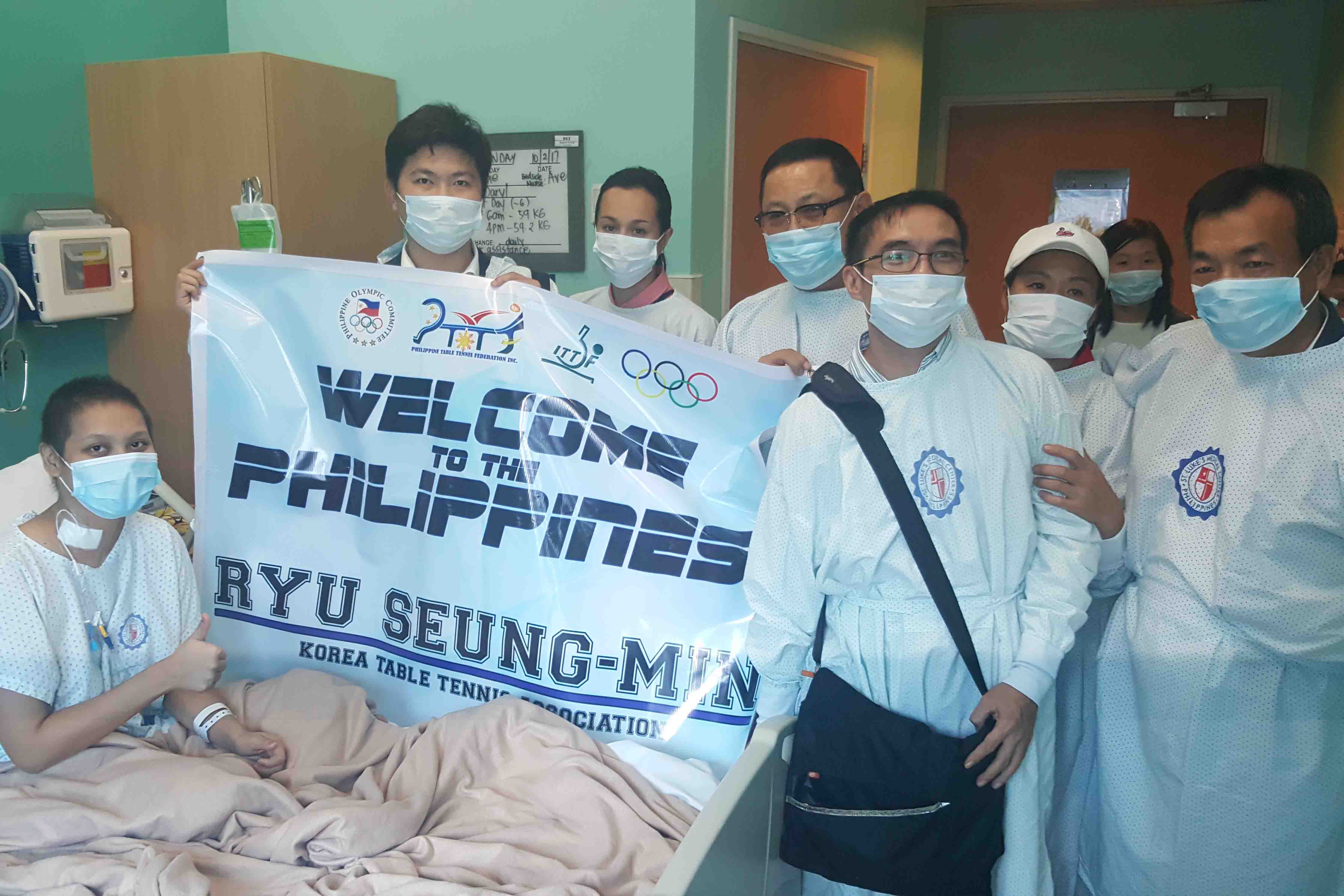 (from left) Lariba, IOC Korea Rep Seung Min Ryu, IOC Rep to the Philippines Mikee Cojuangco Jaworski, World Athletic Association Chairman Yoon Man-young, Philippine Table Tennis Federation President Ting Ledesma, national coach Kwon Mi Sook and Philippine Korean Table Tennis Association President Noh Jun-ho.
Korean table tennis body comes to Lariba's aid
(philstar.com) - October 3, 2017 - 4:18am
MANILA, Philippines — The Korean Table Tennis Association (KTTA) donated at least $10,000 to help Olympian Ian Larriba.
Seung Min Ryu, 2004 Athens Olympic gold medalist, accompanied KTTA officials in visiting Larriba at St. Lukes Hospital in Taguig City.
Larriba was diagnosed with acute myeloid Leukemia last May and has since been undergoing medication.
AML is a type of cancer in which a person's bone marrow cells develop abnormally and attack other healthy cells.
Larriba qualified for the 2016 Rio Olympics after winning the Asian qualification tournament in Hong Kong.