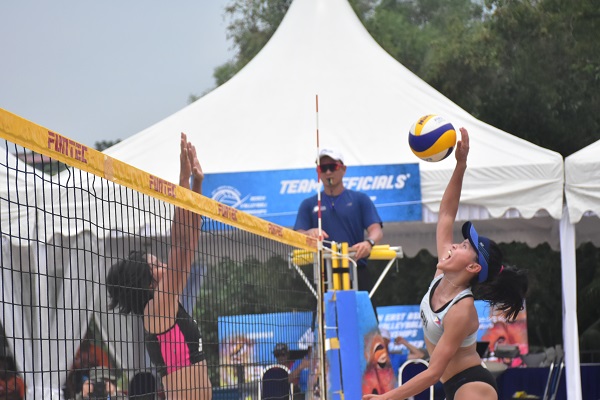 Cherry Ann Rondina punches a spike through a defender from Malaysia | Chin Kok Kai
IN PHOTOS: 29th SEA Beach Volleyball Championship
(philstar.com) - October 2, 2017 - 8:12am
MANILA, Philippines — The Philippines failed to land a spot in the top three of the 29th Southeast Asian Beach Volleyball Championship in Singapore over the weekend.
Reigning UAAP beach volleyball champion Cherry Rondina teamed up with runner-up Bernadeth Pons while PSL Beach Volleyball Cup runners-up Patty Orendain and Fiola Ceballos formed another squad.
Another reigning UAAP beach volley champion in Anthony Arbasto and runner-up Jude Garcia competed in the men's division.
Check out photos from the competition: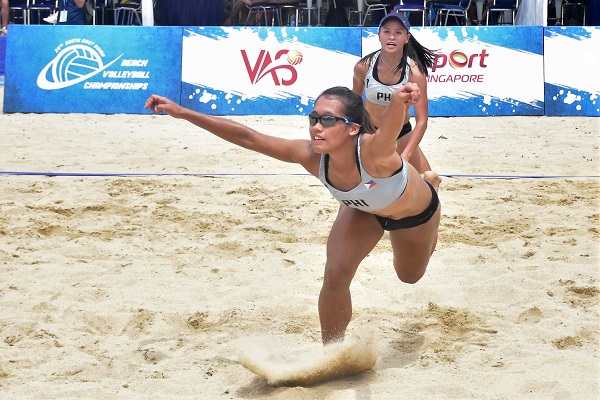 Bernadeth Pons dives for the ball as Cherry Rondina looks on | Chin Kok Kai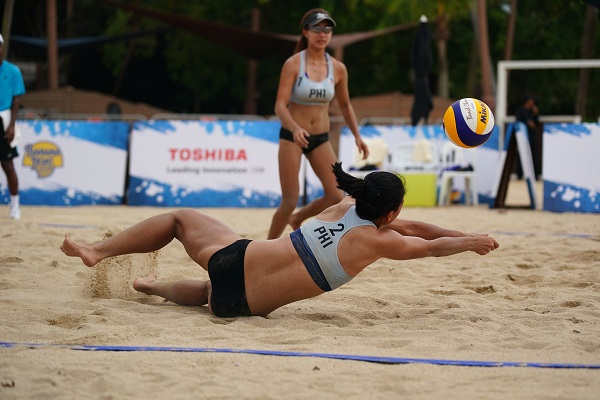 Patty Orendain tries to save the ball | Huang Xiaolong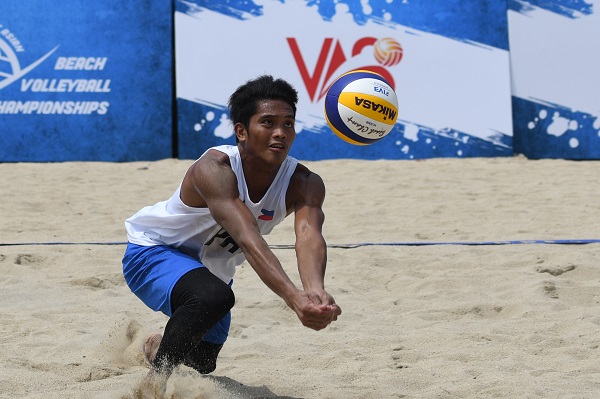 Jude Garcia digs the ball | Cheah Cheng Poh
Cherry Rondina prepares to serve the ball | Huang Xiaolong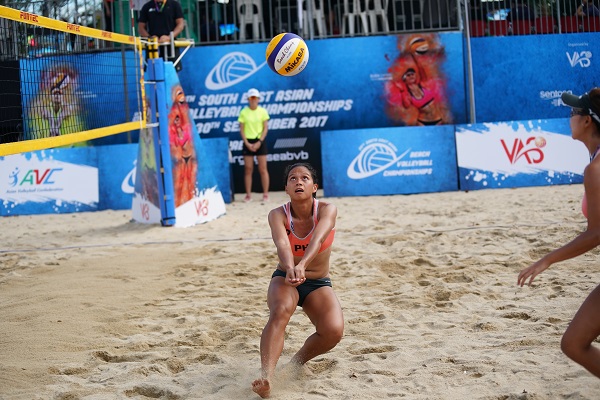 Patty Orendain sets the ball for Fiola Ceballos | Huang Xiaolong