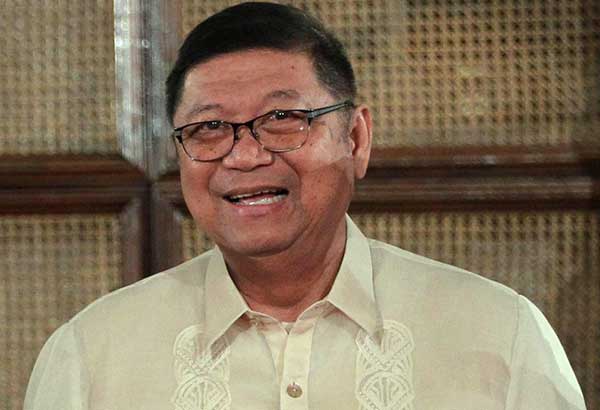 PSC mulls early buildup for Asian Games
Abac Cordero
(The Philippine Star) - September 28, 2017 - 4:00pm
MANILA, Philippines — The Philippine Sports Commission is looking for 25 athletes that can deliver medals in the 2018 Asian Games in Indonesia and all the way to the 2020 Olympics in Tokyo.
"We can start preparing for the Asian Games," said PSC chairman William Ramirez in the aftermath of yet another disappointing finish in the SEA Games.
"Let's learn from our lessons, look forward and achieve our goals," Ramirez said less than a month after another sixth-place finish for the country in the SEA Games.
The next Asian Games is scheduled from Aug. 18 to Sept. 2 in Palembang, Indonesia next year, giving the Philippines less than a year to prepare.
In the 2014 Asian Games in Incheon, South Korea, the Philippines won a single gold medal courtesy of BMX rider Daniel Caluag, on top of three silver and 11 bronze medals.
Ramirez said the Philippines has to do better than that.
"We must perform better in the Asian Games," he said.
Ramirez said the plan is to identify 25 to 30 athletes with the potential to win medals.
"We will focus our budget on these athletes who will be identified as gold medal potential all the way to the Olympics. We will finance all their foreign exposure all the way to the Olympics," he said.
Ramirez, who first served as PSC chairman under the Arroyo administration, is back on top of the government sports agency under the Duterte administration.
But he said he promised himself that medals will be delivered, especially in the Olympics.
Or he steps down.
"Are we only good for sixth in the SEA Games?" Ramirez asked as he looked forward to the country's hosting of the 2019 SEA Games.
"If we don't win the championship in the (2019) SEA Games, that's a problem. Then in the Asian Games, we must perform. And then in the Olympics," said Ramirez.
Before the 2008 Beijing Olympics, the educator from Davao said he could resign as PSC chairman if the country fails to win a medal.
He resigned from his post after 15 athletes in eight sports failed to bring home any medal.
"I'm not afraid to leave this place. I did that in 2008. If we don't win a medal in the Olympics, nakakahiya (it's a shame). If that happens again, then maybe I'm part of the problem, too," he added.