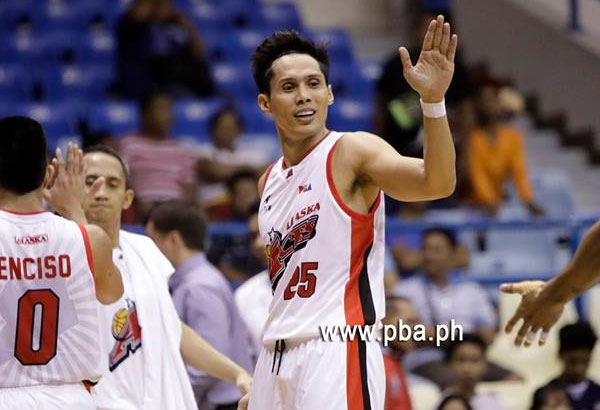 Dondon Hontiveros | PBA Images
Hontiveros might extend PBA career amid interest from team, says agent
MANILA, Philippines – There's a possibility Dondon Hontiveros may be able to play some more games in the season as one ball club is considering signing the 40-year-old player for the rest of the PBA Governors Cup.
The Alaska Milk management has said they're ready to give Hontiveros his release papers as they're no longer extending his contract for next season. Officially, Hontiveros is tied up with Alaska up to October 31.
Meanwhile, the PBA Commissioner's Office set Monday the deadline for playoff-bound teams to sign free-agent players.
Danny Espiritu, the agent/adviser of Hontiveros, is looking at the "waiver procedure" for his player to become free agent and be able to play for an interested team in the playoffs.
"One ball club that needs a wing guy expressed interest, but they have to bring the matter to their higher management," said Espiritu.
Hontiveros played his last game with the Alaska Milk Aces Wednesday but the Cebuano player hinted at continue playing if there's an offer that comes along.
"Physically, I feel good about myself. I'll try to always get in shape," said Hontiveros.
Calling it quits at the end of Alaska Milk's 2016-17 PBA season was longtime skipper Tony dela Cruz.
"I'm looking at going into coaching. At the same time, I'm conducting seminars (sports and business) for Alaska Milk," said Dela Cruz who retired from playing at 39 and after 17 PBA seasons.
"It's my last game with Alaska," said Hontiveros, for his part.
When asked if it's his last game in the PBA, Hontiveros replied: "Depende kay Boss Danny (It depends on my agent/adviser Danny Espiritu)."
"Apparently, he still wants to play. He's being offered by Danny (Espiritu) to other teams. We're giving him his release (papers)," said Alaska team manager Dickie Bachmann.
Whether he still plays or retires, Hontiveros is sure to leave a legacy worthy of emulation and admiration of younger players.
He's had an illustrious career highlighted by championships won with San Miguel and Alaska, several tours of duty with the national team and numerous individual citations.
Through the 2016-17 PBA season, Hontiveros has made 1,137 three-point shots – fourth in the all-time ladder next to Jimmy Alapag's 1,250, Allan Caidic's 1,242 and Ronnie Magsanoc's 1,171.
Through the 2015-16 campaign, the Cebuano hotshot had had a career total of 7,598 points – 36th in the all-time scoring list. Before this season, the former University of Cebu stalwart had career averages of 10.5 points, 3.6 rebounds and 1.9 assists.
Hontiveros joined the PBA in 2000 as a prized recruit by the Tanduay Rhum Masters from the defunct Metropolitan Basketball Association. He moved over to San Miguel in 2002 following Tanduay's disbandment. He was dealt over to Alaska Milk in 2012.
A gunner and also a tough wing defender, Hontiveros played stellar roles in his stints with Team Philippine in the 2002 Busan Asian Games, 2007 FIBA Asia and 2015 FIBA Asia.
He's a 13-time PBA All-Star player who topped the All-Star Three-Point Shootout in 2007.