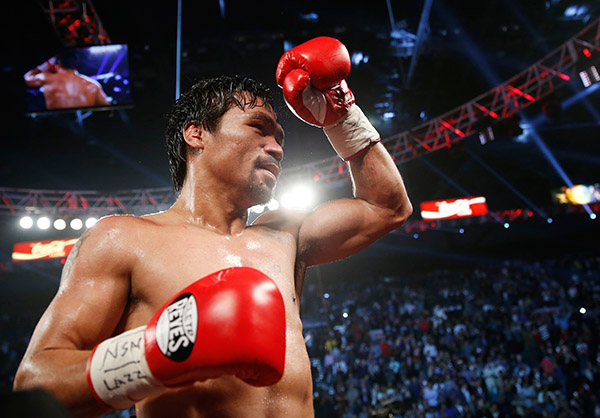 Dubai still in play for Pacquiao
MANILA, Philippines – Manny Pacquiao is keeping all his options open regarding his next fight, which may take place before the year ends or the soonest he'd be available to fight next year.
Pacquiao has put his foot down on a rematch with Australian Jeff Horn in Brisbane, which was originally set November 12.
Instead, Pacquiao had announced that he wants the rematch held in the Philippines in December, and is hoping that Horn would come over to face the challenge.
A source said Pacquiao is doing things on his own, on behalf of his MP Promotions, and has offered Horn $3 million for a rematch to be held at the Philippine Arena.
"That's three million dollars for Horn" Pacquiao said, according to the source.
Horn had said he will push through with his November schedule in Brisbane, with or without Pacquiao, but his silence over the past few weeks could mean he's listening to what Pacquiao is saying.
Pacquiao is not running away from a rematch with Horn, who snatched the WBO welterweight crown from the Filipino superstar last July 2 at the Brisbane Stadium.
But he wants the fight held outside of Brisbane, whether it's in the Philippines or any neutral ground, and under a new set of ring officials.
Pacquiao is confident that he will beat Horn in a rematch.
Pacquiao and his personal adviser, Mike Koncz, are handling things themselves.
Insiders said Pacquiao has not taken or returned calls from the American promoter Bob Arum the past few weeks.
"Calls from Bob Arum were unanswered," said the source.
If a fight in the Philippines doesn't happen soon, Pacquiao is still open to doing a fight in the United Arab Emirates.
The juicy offer from Dubai remains, and Amir Khan remains a possible opponent or even possibly the anticipated rematch with Horn.