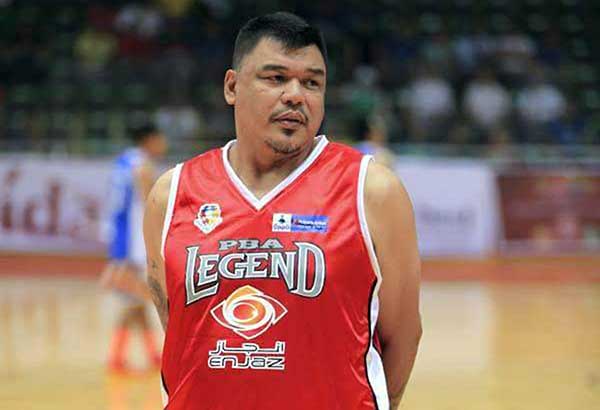 Chris Bolado Chrisbolado Facebook Account
Gentle giant Bolado, PBA's 'Mr Lucky Charm,' leaves a winner
MANILA, Philippines — Former PBA player Chris Bolado, a fan favorite in the 90s, was killed in a vehicular accident in Tbong Kmum district in Cambodia Sunday.
Bolado was killed after a car hit the motorbike he was riding, causing it to ram into a truck. He was 47.
The Facebook page of Bolado's restaurant in Phnom Penh, Inasal Nation, made the announcement of his demise Sunday night.
Ginebra coach Tim Cone, Bolado's mentor at Alaska Milk, led those who expressed condolences and sympathy to Bolado's family.
"My heart goes out to the family of Chris and my condolences. He will be remembered with great fondness," said Cone who selected Bolado at No. 13 overall for Alaska in the 1994 PBA Rookie Draft.
Cone paid tribute to Bolado whom he called a "great chemistry guy."
"He was such a joy to coach and both a gentleman and a gentle giant. He was always loved by his teammates and that's why his teams were successful everywhere he played," Cone said.
The Lucban, Quezon native was considered as a "lucky charm" as almost all the teams he played for won a championship.
As a backup center to Poch Juinio, Bolado was a part of the Alaska Milk team that made a dominant run in the local pro league, including a grand slam in 1996.
He later on suited up with Purefoods, Gordon's Gin, San Miguel Beer, Red Bull and Coca-Cola, winning a total of 11 PBA championships.
He played college ball with National University and University of Manila.