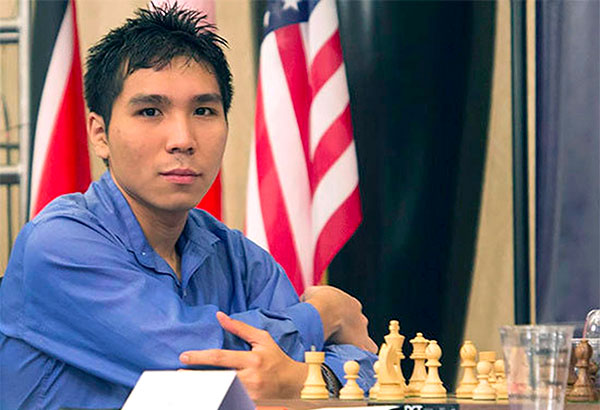 So finally defeats Jobava, enters quarterfinals in World Chess Cup
Joey Villar
(Philstar.com) - September 15, 2017 - 4:29am
MANILA, Philippines – Wesley So downed local hero Baadur Jobava in their rapid two-game playoffs to seal a 2.5-1.5 victory and a quarterfinal berth in the FIDE World Chess Cup in Tbilisi, Georgia Thursday night.
After their standard fourth round play ended up in two quiet draws, So, now the highest seeded player at No. 2 following the early exit of top seed and reigning world champion Magnus Carlsen, this time lit up fireworks by winning the first game by displaying superb endgame technique and drawing the second when he could have won it.
The win thus sent So in the Last Eight where he was playing Russian Vladimir Fedoseev, who booted out Israeli Maxim Rodshtein, 3-1.
Fedoseev is ranked 26th here with a rating of 2731 against So's 2810. But the former should be a tough player to handle after being sending No. 7 Hikaru Nakamura — So's United States Olympiad teammate — home with a 1.5-.5 win in their third round showdown a few days back.
In the first one, So reverted to his old opening repertoire by employing the King's Indian attack, sacrificed a pawn to seize an initiative and create a strong counter play. This resulted in the Cavite-born, Minnetonka, Minnesota native winning a piece and eventually securing the victory.
Playing black the next game, So gave Jobava a dose of his own medicine by employing the same Petroff Degense — known among top-class Grandmasters as a defense to get draws — the latter utilized in the first game of their standard duel that likewise wound up in a standoff to seal the match win.
In the same game, So won the exchange but decided to gain material and space advantages. He also opted to play it safe, allowing Jobava, who caught two big fishes in No. 15 Ian Nepomniachtchi of Russia and No. 18 Yu Yangyi of China, to force a draw via perpetual check.
The other quarters pairings pit No. 8 Maxime Vachier-Lagrave of France and No. 16 Peter Svidler of Russia, No. 5 Levon Aronian of Armenia and No 29 Vassily Ivanchuk of Ukraine and No. 11 Ding Liren and No. 51 Richard Rapport of Hungary.
So is eyeing not just the top purse worth US$120,000 but also one of the two slots in the Candidates Match where he will get a chance to book a world title match with Carlsen.