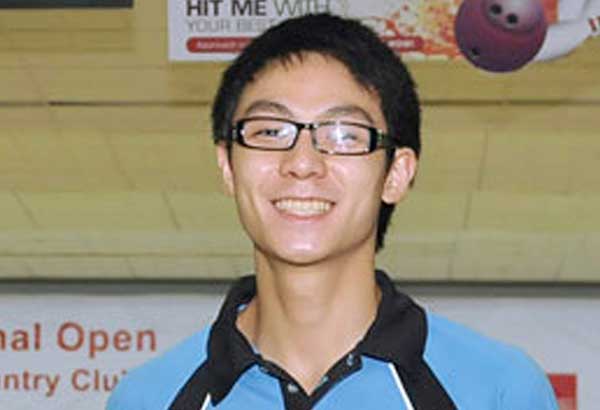 (The Philippine Star) - September 10, 2017 - 4:00pm
MANILA, Philippines — National bowler Kenneth Chua rolled a 12-game series of 2671 pinfalls to tow 33 other men's aspirants into the second round of the 2017 Bowling World Cup (BWC) national finals which kicked off Saturday at Coronado Lanes (Starlanes).
The 25-year-old Chua, winner of the Philippine International Open last May who works at Smart Communications, finished his first-round performance with sizzling games of 237, 256 and 268 to pull away from veteran Raoul Miranda by 123 pins.
"I made some 'equipment' adjustments and it paid off with those three big games," Chua said of his remarkable finish which installed him as the early favorite among the 34 survivors from a field of 80 in the tough singles event.
Miranda, who competed in the International BWC in Shanghai, China last year, carded three big games of 274, 238 and 234 in his round.
With their scores carried over, Chua and company compete in another 12-game series today at Paeng's Midtown Bowl in Ermita to determine the top eight finishers who will figure in the quarterfinals, semifinals and finals on Wednesday at Paeng's Eastwood Bowl.
The 48 lady qualifiers, led by Lara Posadas, Liza del Rosario and Liza Clutario, opened their bids with a 10-game series yesterday also at Coronado Lanes.
The men's and ladies' champions will earn the right to represent the country in the 2017 International Bowling World Cup set on Nov. 4 -12 in Hermosillo, Mexico.
Another Philippine kegler, Jomar Jumapao of Cebu, came in third in Saturday's opening round with 2521 pinfalls, followed by Merwin Tan (2468), Eric Luciano Aranez (2441), Jay R. Tan (2361) and veteran international campaigner Paulo Valdez (2326).