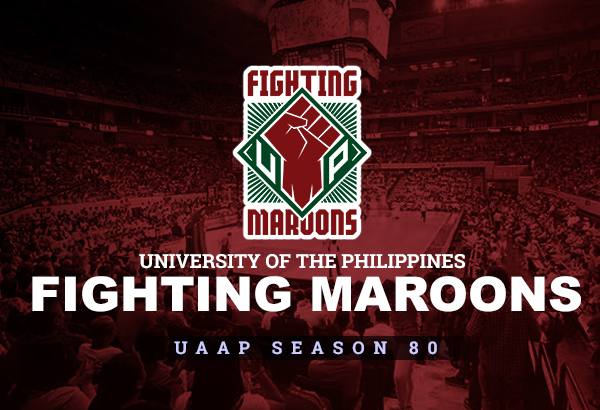 No way to go but up for Maroons
MANILA, Philippines — As exhaustingly familiar as it may sound, for the Fighting Maroons, there's still nowhere to go but up.

After showing they could stay true to their moniker last season, head coach Bo Perasol said that it's about time that they prove the could also become the "Winning Maroons."

"There are still remnants of our mindset na hanggang doon lang ang kaya namin," the returning University of the Philippines head coach said of simply competing in the basketball tourney. "This is going to be a new territory for us."

"We are barging and wanting to be in the Final Four," he said. "Madaling sabihin pero napakahirap gawin with the strong lineups of [opposing teams]. But we are up to the challenge."

UP finished last season with a 5-9 record — above the usual contenders University of the East and University of Santo Tomas. It has been the Maroons' best showing in 12 years.

"Malaking bagay yung inimprove namin. Kaya my encouragement to the team is tapos na yung losing mentality," Perasol said.

A former skipper of the the UP men's basketball team himself, Perasol is one that who knows his stuff — especially for the school and its community.

"We have to up the ante in terms of what we want to happen with our program. We were able to get five wins last season so we do not expect to get a lower win-loss slate this coming season," he stressed.

Perasol was dealt with a gut punch with the departure of Jett Manuel, but he is also rewarded by the return of a grown Paul Desiderio, Diego Dario and the arrival of Juniors MVP Juan Gomez de Liano in his fold.

"Sabi ko ang tagal na nating fighting ng fighting lang, kailangan manalo naman tayo. Nakakasawa yung puro fighting. Kailangan may resulta," Perasol said.

The Fighting Maroons will see if they could start their campaign off on the right foot when they take on the Growling Tigers this Sunday.