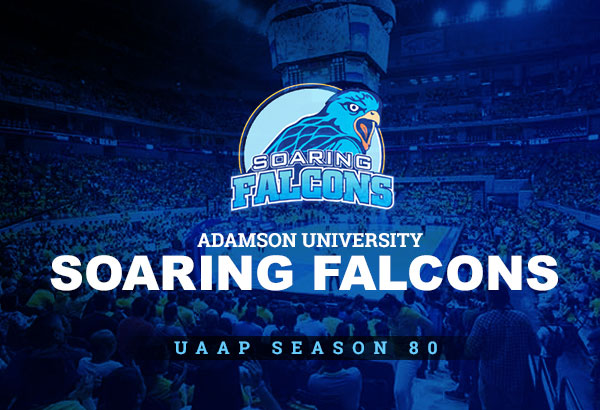 Overachieving Falcons out to raise bar higher
MANILA, Philippines — Last year, Franz Pumaren stressed how he and his Soaring Falcons have overachieved.

Now, he's harping on improvement.

Arguably the biggest revelation of UAAP Season 79, Adamson University will try to raise the bar that they themselves set upon themselves. The Falcons, who were pegged as the dark horse, barged into the semifinals, and they did so with barely known players.

"We have a tough task ahead of us," said Pumaren, who many regard as a kingmaker in the amateur hoops arena. "As we all know, other teams have been rebuilding."

"Other teams have been preparing," he explained. "It's a never-ending process. Two years ago, they've stockpiled their players so we just have to assess everything once the season gets going."

But that heightened competition is something that they contributed to. Teams like the Falcons and the Fighting Maroons have replaced the usually competitive teams in the Red Warriors and the Growling Tigers.

And that is something that also merits a careful approach, according to the multi-titled Pumaren.

"We should start manning up, start accepting the pressure," he offered. "Other teams will be preparing for us, unlike last season where they underestimated us — us being consistent at the bottom of the standings."

"Slowly, we're picking up," he said. "Hopefully we can get some lift from other guys. It's hard to be unpredictable when you rely only on a couple of guys."

Pumaren and the Falcons will get an early test in the hands of the Blue Eagles this Saturday.