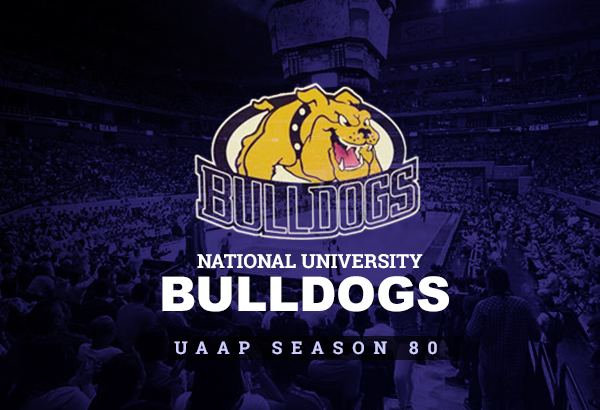 No pressure for new coach Jarin, Bulldogs
MANILA, Phiilppines — Jamike Jarin is a rookie coach. At the same time, he is not. But he'd prefer that he, along with his team, are regarded as newcomers.

"People keep saying na I'm a rookie here in the UAAP, in fact I'm not. I'm so used to be in the UAAP. Fifteen years, but as an assistant," he noted. "I'm coming in parang akong rookie. Ganoon din 'yung approach ng mga players eh — we're all rookies right now."

That, according to Jarin, is their biggest strength going into the new UAAP season.

"The thing about it is we're not pressured," he shared. "That's the secret with our campaign. We are the guys looking in. You could compare us to Adamson, Ateneo last year."

Jarin, who just steered San Beda College to a title last year, is picking up the coaching cudgels from Eric Altamirano. He has served as a deputy in both the PBA and UAAP. His most notable years as an assistant came during his time with Ateneo de Manila University with the decorated Norman Black.

But despite his extensive mentoring experience, Jarin said he is lucky to inherit a crew that has been groomed well by his predecessor.

"I'm very fortunate personally because I inherited a group that has this good attitude — that has winning attitude, great culture," he said. "You have to give credit to coach Eric and his staff for doing a great job."

With Jayjay Alejandro reprising his floor general role and Matt Salem providing a steady hand in production, NU is poised for a deeper run this Season 80.

"We only lost one player with Alfred Aroga. Joshua Sinclair (is out) due to injury," he noted. "Good thing about it is old players are coming back."

Asked about his vision on his new crew, Jamike humbly said that he can only promise to extract one thing.

"We're gonna come in with a lot of energy. We're gonna come in very competitive," he declared.

That will be tested when they take on the biggest surprise of the previously unheralded Adamson Soaring Falcons who they tackle in the second game of Saturday's opening day action.