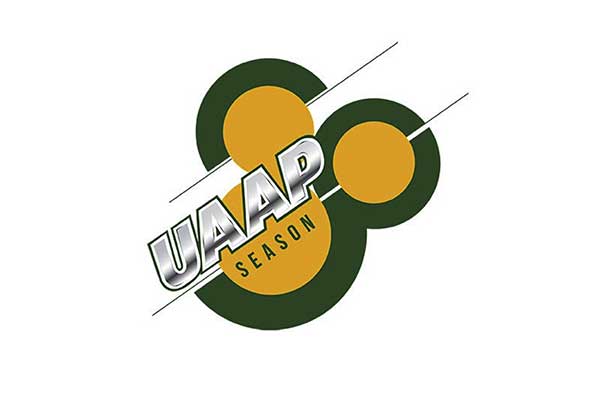 Teams set sights on Final 4
(The Philippine Star) - September 8, 2017 - 4:00pm
Falcons soaring to greater heights
MANILA, Philippines — Adamson U reached new heights last season with the young high-flying Falcons soaring to the Final Four for the first time in seven years and they seek to repeat the feat this year, hopefully with a straight flight to the Final.
Coach Franz Pumaren hopes the experience his squad gained would serve them well in their UAAP Season 80 campaign.
The Soaring Falcons, composed mostly of freshmen and sophomores, defied the odds to secure their first semifinal stint since 2011 but yielded to No. 1 seed and eventual champion La Salle Archers in their semis duel.
This, according to Pumaren, should have made his youthful team – with only about four players who have three years of experience – a lot wiser as they shoot for another semis appearance, and perhaps, even more.
"Hopefully, we're a much better team experience-wise, avoiding those mental mistakes and hopefully we can do better than what we accomplished last season," said Pumaren.
"We want to compete from the opening buzzer until the final buzzer. We want to be toe-to-toe with every team, every school, each game," added Pumaren.
Better, wiser Eagles rarin' to fly higher
Last year's surprise package and sleeper, the Ateneo Blue Eagles embrace their new role as a legit contender to La Salle's throne in UAAP Season 80.
With the core of the Season 79's overachieving crew returning to action wiser and fully adapted to second-year coach Tab Baldwin's system, the Blue Eagles are tipped to fly high from the get-go this time around.
"I don't think we'll be catching people by surprise this year (anymore). We're aware of that," said assistant coach Sandy Arespacochaga, whose youthful wards went beyond initial expectations and placed second to the fancied Archers last year.
As in the previous campaign, Arespacochaga said Ateneo will be doing things "by committee."
"We have to be consistent every game. We have to have our A-game every time. Teams won't be belittling us, they will bring their A-game against us too," he said.
Archers on target for back-to-back
La Salle may have lost Jeron Teng, Jason Perkins and Thomas Torres who have maxed out their playing years from the victorious batch. But the Green Archers remain potent with a talent-laden crew led by MVP Ben Mbala raring for a title repeat in UAAP Season 80.
"Of course we're the target because we're the defending champions. But there is less pressure because other teams have also become stronger. I'm excited already and we're ready," said DLSU coach Aldin Ayo.
The second-year champion coach has at his disposal the Cameroonian Mbala (though he sits out DLSU's opening duel with bitter rival Far Eastern U tomorrow due to national team duties) and dependable support crew like the Rivero brothers Prince and Ricci, Andrei Caracut, and Kib Montalbo, who all can step up big time.
"As much as possible we want to be unpredictable. All of the guys are capable of playing so whoever is in the groove, we'll go to him," said Ayo.
The Archers take a tough test early in their title-retention bid as they play the Tams, a tough-as-nails squad they engaged in a bench-clearing brawl during the Kadayawan basketball tournament in Davao City a few weeks back, on Sunday.
Tams, Olsen: Same system
Olsen Racela aims to pick up where his brother, Nash, left off at Far Eastern U.
"I'll be running the same system of coach Nash with some adjustments but basically, I'm here to continue what coach Nash has started. He has done a wonderful job the past four seasons and I just hope to do the same and hopefully win a championship for FEU," he said.
Prince Orizu, Axel Inigo and the "controversial" Ron Dennison take the leadership mantle following the graduation of Raymar Jose and Monbert Arong with new faces like Hubert Cani, Jasper Parker, RJ Ramirez, and Arvin Tolentino looking to do their share.
With expectations high in the season the university is hosting, Racela wants to set a doable objective.
"We have no expectations so as to avoid pressure. I always tell my players that what I expect from them is to give their best and play hard. Whatever the results may be it will just follow. We're really focused on our preparations and our realistic goal, just like any other team, is the Final Four and from there, we'll see what happens," he said.
The Tams need to be as tough as they can be with holder La Salle – whom they brawled with in a tournament in Davao – penciled as their first opponent tomorrow.
Bulldogs on the loose with Jarin
Coach Jamike Jarin will be at the helm of the National U Bulldogs as they try to breach the Final Four in the 80th UAAP season with a fast efficient offensive and aggressive defense after missing the semis last year.
"Right now, the first goal was to implement a faster system and a system that would have an aggressive defense. The second goal was to make it to the Final Four and just do better than what NU did from the previous season," said Jarin.
The Bulldogs, a semifinalists from 2012-15, settled for joint fifth with the UP Maroons after finishing with 5-9 slates, causing NU to miss the semifinals for the first time in five years.
Jarin, who towed San Beda to a championship in the NCAA last year before returning to the league, knows that expectations are high, but he chooses to set aside the pressure that comes with the new job and instead encourage the players to enjoy.
Red Warriors pinning hopes on veterans
The University of the East Red Warriors languished in the bottom of the standings last year but they hope to better their performance in the 80th UAAP season behind a crew of veterans.
The Red Warriors chalked up just three victories in 14 games to join University of Santo Tomas at the bottom of the standings.
But there's no other way for the Recto-based squad but up and coach Derrick Pumaren expects nothing less than the best efforts from his charges to bring the school back in the hunt.
"Our immediate goal is to better our showing, our performance from last year. Of course, we want to make it to the Final Four. We're not just here for participation. Hopefully, we can make it all the way," said Pumaren.
Time for Maroons to keep winning
University of the Philippines is hungry for recognition. And coach Bo Perasol wants his Maroons to go beyond "fighting" and start embracing a "winning" mentality as they head to the UAAP Season 80.
"We want to be really dead-serious about winning. Before, it was just fighting. We have to believe we can win. Right now, we know we can win," said Perasol. "It's not just about taking chances. We have to know that if we bring our A1 game, then we'll have a good fighting chance to win in every game."
After racking up a 5-9 slate for joint fifth and sixth with National U last season, the Fighting Maroons look to sustain their improvement this year as they set their sights on a Final Four slot.
"We're a hungry team. Our edge is that we haven't been there that's why we want to reach it. Though it could also be a disadvantage, because we could also be discouraged and think that it will be too difficult for us. But what we want is the hunger to be recognized as a team to be reckoned with every year," said Perasol.
Tigers ready to roar back
Getting more than three months to whip his team into fighting form this time, University of Santo Tomas coach Boy Sablan expressed confidence the Tigers can climb out of the cellar they unfortunately found themselves in last season.
"We had longer time to prepare so I'm confident the guys will put up a good performance this season," said second-year coach Sablan, who had a full eight months to prepare the Tigers for Season 80.
The once-proud Tigers are hard-pressed for a big bounce-back after ending up with their worst finish – eighth place – in Season 79.
From last year's batch, Marvin Lee and Jippy Faundo and six other holdovers team up with eight new recruits like Cameroonian Steve Akomo, who finally got the greenlight to suit up only yesterday, Jordan Sta. Ana, Christian Garcia, and Filipino-Canadian Ben Kwawukumey, in their bid for redemption.