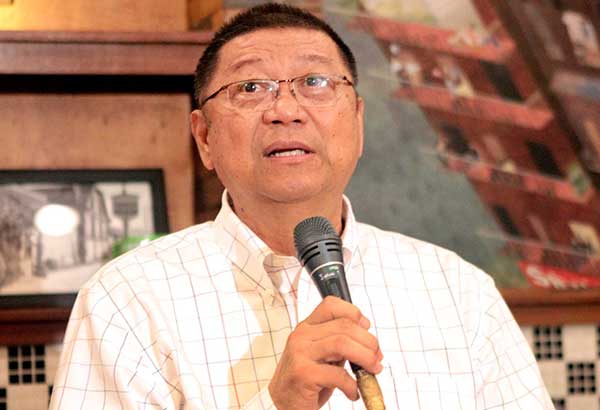 PSC cites reasons for SEAG pullout
MANILA, Philippines - Philippine Sports Commission (PSC) chairman William Ramirez yesterday cited the reasons why the government withdrew its support on the country's hosting of the 2019 Southeast Asian Games.
"There are many reasons," said the chief of the government sports agency during a press briefing at Malacañang.
Ramirez mentioned the absence of adequate facilities, the ongoing Marawi crisis and sensitive issues within the Philippine Olympic Committee (POC).
"We thought in two years we could build facilities for the SEA Games in 2019, and we planned to take it in the Clark Green City. But there are many things taking place," said Ramirez.
"While it is sad and painful not to host the SEA Games, problems cropped up. Pumutok yung Marawi (crisis)," said the sports official from Davao.
The hosting of the SEA Games may easily cost P300 million to P400 million, not including the construction of venues of high standard.
Ramirez said the national government had decided that instead of spending so much for the hosting of the SEA Games, helping rebuild Marawi is now its priority.
"We will need the money," he said.
The alleged failure of the POC to tie the loose ends from the 2005 hosting of the SEA Games, according to Ramirez, is another reason that led to the government decision.
"There are things that the POC must address, like the 2005 (hosting), they still have to answer the COA (Commission on Audit)," Ramirez said.
"That was not resolved, and for us to do the 2019 (SEA Games) will be difficult," he said, referring to (POC) disallowances of P27 million in 2005.
"Unliquidated," said Ramirez without elaborating.
"We (government) did not push through with the SEA Games (hosting) in 2019. The President said the government should have the say because it's government money," Ramirez added.
He said he was "instructed" by Executive Secretary Salvador Medialdea "not to pursue the Southeast Asian Games (in 2019)."
"I have to respect Sec. Medialdea and SEAG local organizing chair Sen. Juan Miguel Zubiri, who have made the recommendation to the President," said Ramirez. – With report from Tina Mendez