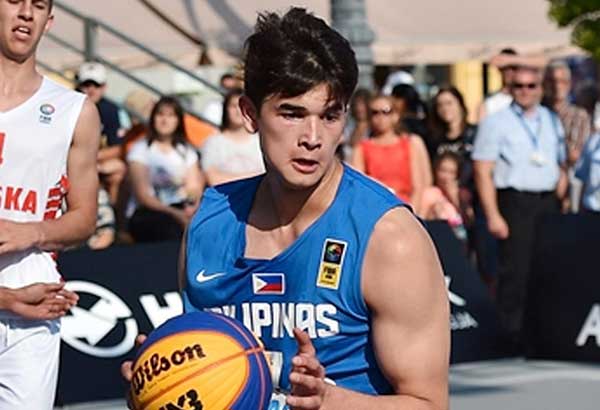 Gilas opens Jones Cup grind vs Canada
TAIPEI – Gilas Pilipinas faces an early acid test in its Jones Cup campaign as it collides with a Canadian league champion squad right in today's opener of the 39th staging of the annual event at the Taipei Peace International Basketball Hall here.
Kyle Julius, the 2017 National Basketball League of Canada champion coach, will have at his disposal a formidable roster bannered by center/forward Royce White and guards Joel Friesen and Garrett Williamson and backstopped by NBA D-League mainstay Michale Kyser, Argentinian league veteran Dwayne Smith, Spanish league stalwart Diego Kapelan and Polish league player Dallin Bachynski.
Completing the Team Canada 150 lineup are Tramique Sutherland of the Kitchener-Waterloo Titans, Joey Haywood of the Halifax Hurricanes, Connor Wood of Carleton University and Conor Morgan of University of British Columbia.
The Filipinos and the Canadians, with a combined haul of six championships and five runner-up finishes in this premier Asian international invitational tourney, clash at 3 p.m. in the opening day.
Gilas will be reinforced by import Mike Myers with Bobby Ray Parks, Mac Belo, Fil-German Christian Standhardinger, Kobe Paras, Kiefer Ravena, Reymar Jose, Almond Vosotros and Von Pessumal backing up the squad.
Other members of the team are Carl Bryan Cruz, Kevin Ferrer, Matthew Wright, RR Pogoy, Mike Tolomia, Jio Jalalon, Ed Daquioag and Alfonso Gotladera.
Iraq and India collide at 11 a.m., Taipei A and South Korea square off at 1 p.m., Iran and Lithuania mix it up at 5 p.m. then Taipei B and Japan face off at 7:30 p.m.
The Gilas delegation checked in at The Howard Plaza Hotel at around 6 p.m. yesterday and immediately proceeded to the gym for practice.
"We scouted at least five to six Canadian players individually from the internet. As a team, we don't know how they play," said Gilas assistant coach Jong Uichico.
"We know they are tall who can shoot, but we don't know how they run their plays," Uichico added.
Josh Reyes, another Gilas assistant coach, said they know that Kapelan and Bachynski are great shooters from their NBA D-League stints.
"Kapelan can shoot well from picks or given a slight opening. Bachynski is a seven-footer who is deadly from afar," said Reyes.
Friesan, a 6-foot-5 guard, is a former Canadian national player. Backing him up at the point spot is Sutherland, a product of Bradley University.
Canada has always been a title contender in its Jones Cup stints, bagging the crown in 1996 and finishing second to the USA in 1982 and 1984, to New Zealand in 2000 and to Taipei White in 2004.
The 3D Global Sports Canada carries the Canada 150 banner here in celebration of the country's 150th anniversary.