Haddadi doubtful to play for Iran in FIBA Asia Cup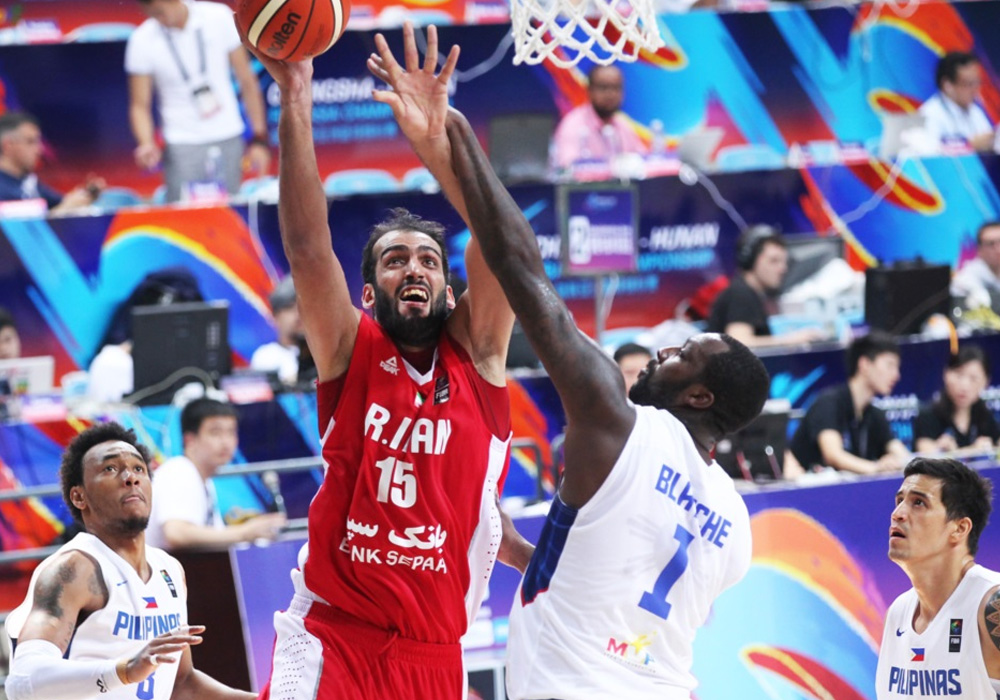 MANILA, Philippines – Gilas Pilipinas will have one less problem in the 2017 FIBA Asia Cup as Iranian behemoth and three-time MVP winner Hamed Haddadi hinted at missing the Asian joust on August 8-20 in Lebanon.
"I already spoke with our coaches and our federation to give me time to rest. My chances of playing at FIBA Asia Cup is 50-50," said Haddadi in a fiba.com report.
"After the FIBA Asia Challenge last year, I had an injury and had to rest, but I still needed to play with Sichuan in China. My injury got worse after, and now I need to rest this summer and be ready for the Asia qualifiers (for the World Championship)," he also said.
Haddadi has been among the dominant players in the region in the last decade, winning the MVP honors in their FIBA Asia title runs in 2007 in Tokushima, 2009 in Tianjin and 2013 in Manila.
The 7-foot-2 Iranian giant averages 14.8 points and 13.1 rebounds in FIBA Asia's flagship tourney.
Iran is a potential playoff rival for Gilas in the Lebanon event.
Team Philippines is bracketed with China, Iraq and Qatar in Group B while Iran is with Jordan, Syria and India in Group A.
The top teams in group play automatically advance to the quarterfinals while the second and third placers go through a qualification to the quarters. It's A2 versus B3, B2 opposite A3, C2 against D3 and D2 versus C3.
Haddadi, however, is optimistic Iran can compete without him. He's confident in their young crew that includes Behnam Yakhchali, Sajjad Mashayekhi and Vahid Dalirzahan.
"Our national team is doing the best because we have good preparation with the young players for the FIBA Asia Cup. I see the motivation in players' faces, and I know everybody will do the best for the national team," said Haddadi.
He welcomes the addition of Oceania powers Australia and New Zealand.
"I believe New Zealand and Australia will improve Asian basketball," he said. "If we want to play at the world quality, then we should play with more great teams, and these teams can help us."
In case Haddadi does miss the tourney, Iran will still have other big men to bank on at the post, including Rouzbeh Arghavan, Arsalan Kazemi and Mohammad Torabi.
Meanwhile, Gilas Pilipinas topped Phoenix Petroleum, 39-37, in a brief scrimmage yesterday at the Upper Deck Gym in Ortigas.
Coach Chot Reyes played three different combinations and hardly made subs in three six-minute sessions.
"I like the fact that we came out and competed," said Reyes whose wards won three tune-up games earlier versus NLEX, Blackwater and Alaska Milk.
The team is now in the closing stage of its preparation for the 2017 Jones Cup in Taipei where it opens its campaign against Canada's 3D Global Sports on Saturday.