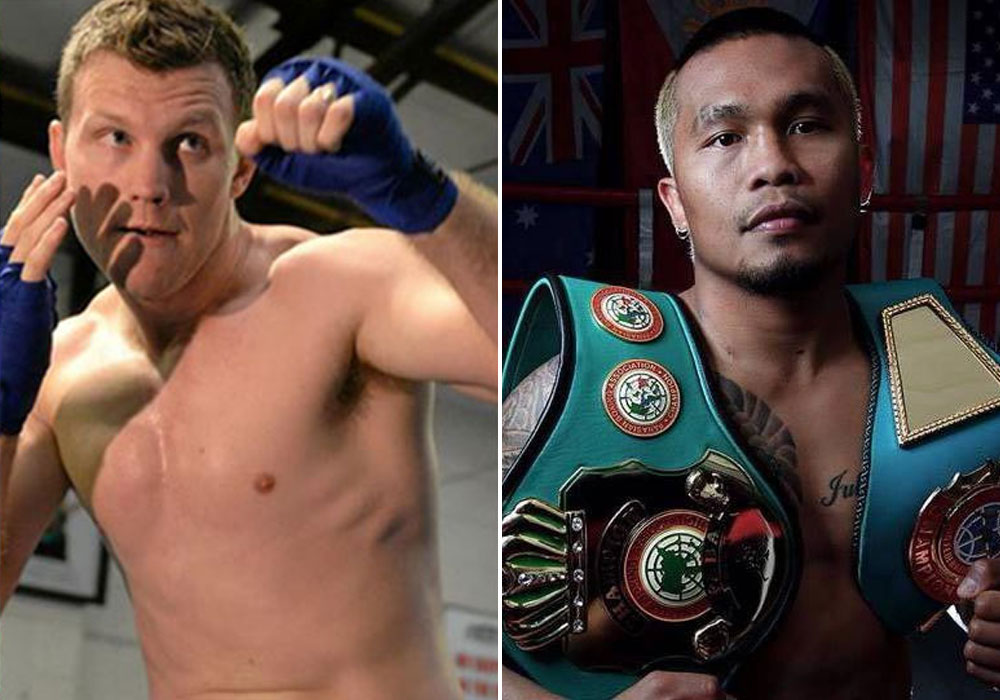 Jeff Horn and Filipino Czar Amonsot
Horn calls Filipino sparmate 'perfect'
BRISBANE, Australia – Jeff Horn was so impressed with his Filipino sparring partner, Czar Amonsot, that he stuck with him throughout his preparation for his fight with Manny Pacquiao on Sunday.
"He was really good," Horn told reporters during a media workout Monday, referring to the former ALA standout, who is now based in Victoria, Australia.
"I think he was the perfect sparring partner for me," Horn added.
Horn's camp enlisted the five-foot-seven Amonsot due to his familiarity with Pacquiao's frenetic style, and the Tagbiliran City, Bohol native did not disappoint.
"He moves similar (to Pacquiao). I guess you can't mimic Manny Pacquiao and what he does, but (Amonsot) was trying as hard as he could for me to do that," continued Horn, who will try to buck the odds and stun the world with a victory over the more experienced Pacquiao.
On Monday at the boxing gym inside his trainer Glenn Rushton's mansion here in this city, Horn and Amonsot went at it again, this time in front of reporters and with cameras rolling.
Amonsot is best known for holding his ground against former champion Michael Katsidis—also an Australian—during their 2007 fight. He lost to the Australian slugger via unanimous decision.
Since 2013, Amonsot (34-3-3, with 22 KOs) is on a 12-fight winning streak.
"He (Amonsot) was a tough guy," Horn said. "He did all the rounds for me; I didn't get other sparring partners. He was an amazing sparring partner for me."
Pacquao, for his part, doesn't mind to know that a Filipino boxer is working with Horn.
"It helps Jeff Horn," said Pacquiao.
"But to me, it's just the two of us, me and Horn who will fight inside the ring," added Pacquiao, who, ironically, has enlisted an Australian sparring partner, George Kambosos.