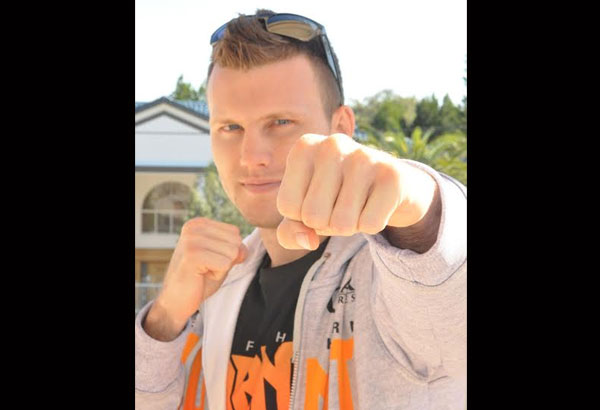 Pacquiao fight a life-changer for little-known Jeff Horn
BRISBANE, Australia – If not for Manny Pacquiao, the name "Jeff Horn" will probably remain unheard of outside this country.
And when Pacquiao signed on to fight the relatively unknown Horn in his turf here in Australia's third largest city, the Brisbane native said that that his life went on a 180-degree turn.
"It's definitely been a roller-coaster ride since he (Pacquiao) signed that document, that's for sure," Horn told Filipino reporters Monday during a media workout hosted by his trainer Glenn Rushton at his gym inside his mansion in this city.
Skipping rope in front of media who flocked to Rushton's gym, Horn admitted to not getting used to the kind of attention he's now enjoying. An Australian amateur boxing champion who saw action in the 2012 London Olympics, Horn had been fighting mostly no-names in his young pro career, earning purses which he confessed were "peanuts" compared to what he'll be earning soon.
On Sunday, the 29-year-old Horn will get the opportunity of a lifetime—along with his highest payday ever—when he challenges Pacquiao in front of his countrymen at the 52,000-seat Suncorp Stadium.
While he declined to specify his take-home pay for challenging one of the best boxers of the generation, Horn, a licensed school teacher, hinted that the amount is significant enough to boost his lifestyle.
"It's a massive opportunity for me, to set myself up," continued Horn, who has fought only 17 times.
And he's loving the spotlight, too.
"Life's changed, I guess. I get a lot more attention which comes when fighting the man, Manny Pacquiao," Horn added.
So what does he plan to do with his earnings for Sunday's fight?
"Maybe pay off my house, or buy something better than the one I've got now. And probably buy the wife a car. So with those things we'll be happier," Horn said.
But the bigger question is what's in store for Horn if ever shocks the world and pulls off an upset against the heavily favored Pacquiao.
"This (Pacquiao fight) is a stepping stone to get there," said Horn, whose eyes are set on superstardom.