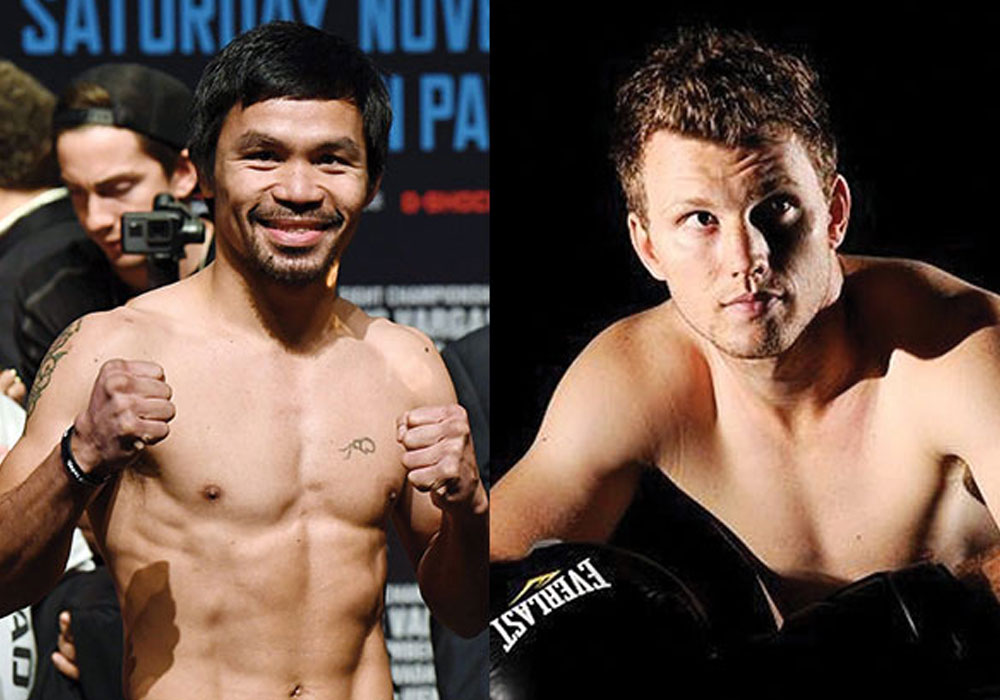 Manny Pacquiao and Jeff Horn
Horn camp hoping for overconfident Pacquiao
MANILA, Philippines – The camp of Jeff Horn prefers Manny Pacquiao to enter the ring on July 2 with a low opinion of his challenger.
They're hoping Pacquiao will underestimate the 29-year-old Horn, which would lead to the Filipino icon eventually letting his guard down.
"We want Manny overconfident and dismissive of Jeff's chances," Horn's trainer, Glenn Rushton, recently told The Courier-Mail.
Pacquiao has all the reason in the world to brim with confidence, being an overwhelming favorite over the relatively unknown Horn, who will try to shock the world and take Pacquiao's WBO welterweight strap.
But Rushton pointed out that time is no longer on the 38-year-old Pacquiao's side, saying Horn's got the fresher legs which would be critical in their 12-round bout.
"Jeff's a heavy puncher but the legs are the key to this fight. His legs are 29, Manny's are 38. Jeff will be giving Manny all kinds of angles and controlling the distance between them," the trainer added.
Indeed, Horn will likely use every inch of the ring to his advantage based on sparring videos of him against Filipino Czar Amonsot. The Brisbane native has been fine-tuning his footwork and distance in hopes of outboxing the dangerous Pacquiao when they meet at Suncorp Stadium next week.
Rushton, for his part, insists that at his age, Pacquiao will have trouble keeping up with the much younger Horn.
"Manny's legs aren't as fast as they were 10 years ago. If he's cut corners in his preparation Jeff will make him pay hard for every one of those 38 years," he said.