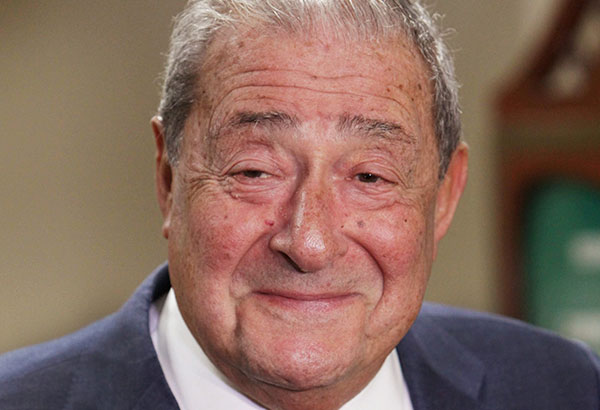 Pacman all focused on fight in Brisbane
MANILA, Philippines - The last few days leading up to the "Battle of Brisbane" will be no circus for Manny Pacquiao.
All the drumbeating is done and over with, according to chief promoter Bob Arum, who told The STAR that once Pacquiao arrives in Brisbane, it will be all business.
Pacquiao spent the last six or seven weeks training in Manila and General Santos City, and is all set to defend his WBO welterweight title against Horn on July 2 at the Suncorp Stadium.
An Air Asia jumbo jet that has a seating capacity of 300-plus will take Pacquiao, his family and friends, team members and the friends of his friends straight to Brisbane tomorrow.
Instead of taking a commercial flight that would take at least nine hours, Pacquiao will board the chartered Air Asia flight, which from GenSan to Brisbane will be a couple of hours quicker.
Mike Koncz, who is Pacquiao's ring adviser, is already in Brisbane taking care of things.
Arum said once Pacquiao sets foot in Australia's third most populous city, there's nothing else to do other than focus on the fight.
Unless Pacquiao obliges, there will be no meet-and-greet sessions, no fans day, no public workouts for the 38-year-old senator.
"It's what we normally do during fight week and nothing more than that," Arum said.
Pacquiao and Arum will face the press on June 27 and on the following day, they will be joined by the unbeaten challenger for the final press conference.
Horn and his trainer, Glenn Rushton, will have their own time with the press on June 29, together with the fighters in the undercard.
On the 30th, there's nothing on tap, and Pacquiao could either swing by the gym or stay in his suite. It's the eve of the official weigh-in scheduled July 1.
The weigh-in takes place at 9 a.m. (7 a.m. in Manila). The fight itself will be staged at around 2 p.m. in Brisbane, which is primetime in the United States.
Arum had wanted Pacquiao to arrive in Brisbane at least 10 days before the fight so he could adjust to the cold weather and the new surroundings.
But Koncz said Pacquiao felt no need to stay longer in Brisbane, and added that they were concerned that heading there way ahead of the fight might cause some distractions for the WBO champion.
"It might turn into a circus with all the people wanting to meet Manny Pacquiao. We'll be there to win a fight, not to please the people," said Koncz.