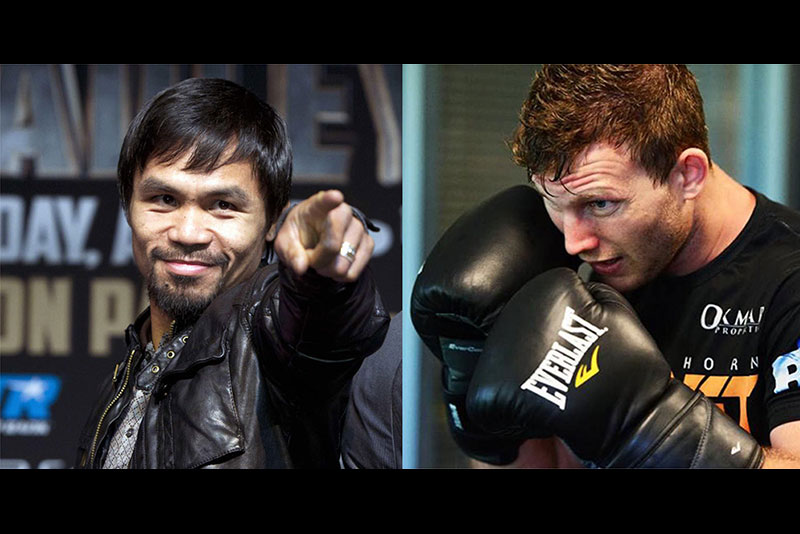 Manny Pacquiao and Jeff Horn
60K fans expected to fill Pacquiao vs Horn fight venue
MANILA, Philippines – Already expected go down as the biggest boxing match in Australian history, the fight between Manny Pacquiao and Jeff Horn is about to get bigger.
A report by The Courier-Mail said that officials of Suncorp Stadium in Brisbane, Australia, where the fight will be staged, have decided to increase the sitting capacity to 60,000. That can accommodate 8,000 more fans at the 52,000-seat stadium.
The fight, set for July 2, has drawn tremendous interest Down Under that almost 50,000 tickets have reportedly been sold with still over two weeks left.
Kate Jones, Queensland tourism minister, is ecstatic about the huge reception for the bout, which will feature Pacquiao putting his WBO welterweight title on the line against the 29-year-old Horn.
"We've been tipping crowds of up to 55,000 people for this fight, but now we could see up to 60,000 fans filling Suncorp Stadium," she said.
The match, dubbed as "The Battle of Brisbane," marks the first time Pacquiao will fight in Australia. And based on the numbers so far, the decision to fight in the country is reaping benefits for the Filipino icon.
"The huge national and international interest in the Battle of Brisbane means we had no other option but to expand capacity at Suncorp Stadium," Jones added.
The report added that the fight could break the 20-year record for the most attended sporting event in Queensland, which was set in 1997 when 58,912 fans trooped to the 1997 Super League grand final at the QEII Stadium.
"That would make this (Pacquiao-Horn) the biggest ever sporting event Queensland has ever seen," said Jones.