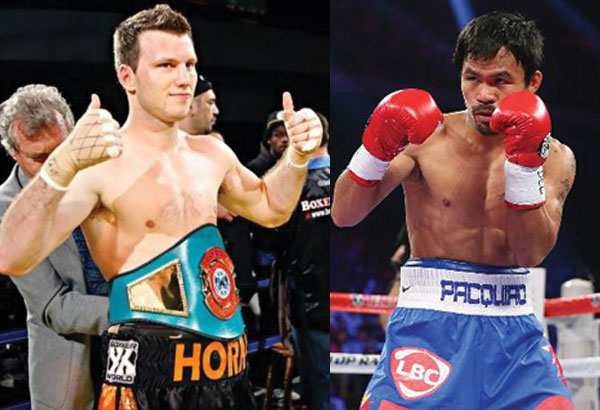 Jeff Horn and Manny Pacquiao
Horn happy Pacquiao's taking him seriously now
MANILA, Philippines – Jeff Horn welcomed recent reports that Manny Pacquiao is stepping on the gas in training and saying he's not underestimating the 29-year-old Australian.
Horn, who challenges Pacquiao on July 2 in Brisbane, Australia, said he's fed up hearing that the Filipino icon sees him as just an intermission number.
"It's always nice to hear that they're finally taking me a bit more seriously, not coming here for an easy $10 million, knock me over and think about the next fight," Horn recently told The Sydney Morning Herald.
While training in Manila, Pacquiao and his camp have addressed questions about his plans after fighting Horn at the 55,000-seat Suncorp Stadium. That includes talking about a possible clash with either Amir Khan, Mikey Garcia or Terence Crawford later this year.
"That's all I see on the internet–what's Manny's next fight," Horn added.
But Pacquiao had insisted that his focus is now on Horn, who plans to pull off one of the biggest upsets in boxing history next month.
And that's something Horn liked to hear.
"Well, he [Pacquiao]'s got to get through me first. He mightn't want to fight again," he said.