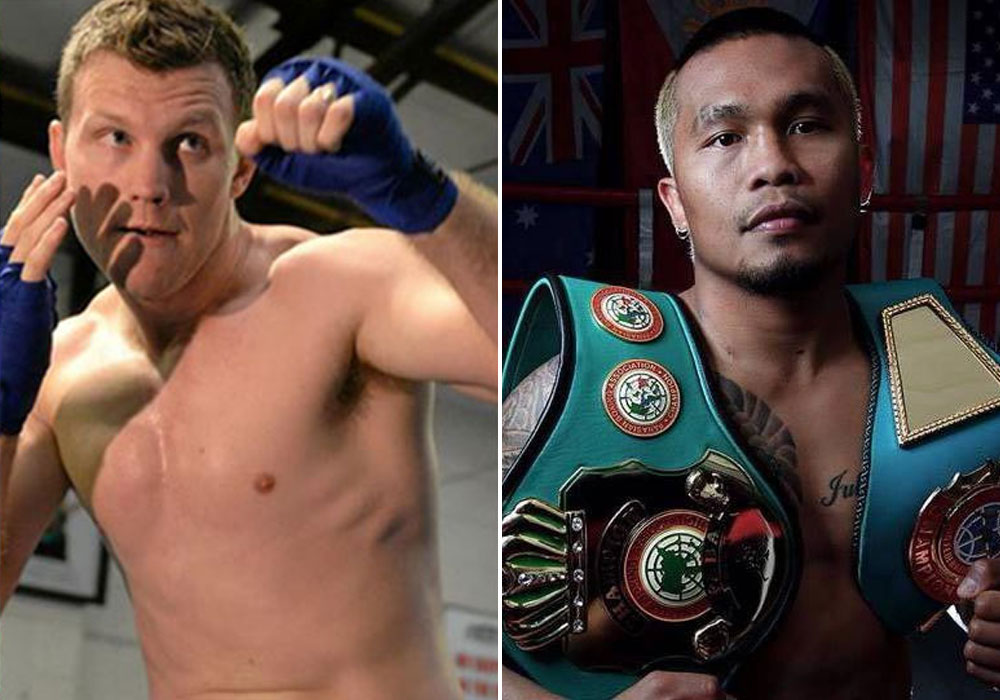 Jeff Horn will spar with Filipino boxer Czar Amonsot as part of his preparation for Manny Pacquiao.
Horn taps ex-ALA fighter Amonsot as sparmate
MANILA, Philippines – Jeff Horn has acquired the services of former lightweight contender Caesar "Czar" Amonsot, who will be the Australian's latest sparring partner in preparation for his bout with Manny Pacquiao.
The 31-year-old Amonsot (34-3-3, with 22 KOs), a native of Tagbiliaran City in Bohol, is now based in Victoria, Australia. He now campaigns as a super lightweight (140-pounder), and Horn's camp believes he can help Horn reach tip-top form for Pacquiao.
"I think Czar will be great sparring for Jeff," Horn's trainer Glenn Rushton said in a report by Grantlee Kieza of The Courier-Mail.
Amonsot, who formerly belonged to the famed ALA Stable of Cebu, now spends his career mostly in Victoria. In fact, he has fought his last 15 assignments there and is on a 12-fight winning streak.
That, along with the fact that Amonsot also used to spar with Pacquiao, justifies his selection by Horn's camp.
"He [Amonsot]'s been undefeated for years and is a former Pacquiao sparring partner. He's tough and aggressive and fight fit," added Rushton.
Amonsot is perhaps best known for holding his ground against former champion Michael Katsisdis—also an Australian—during their 2007 fight. He lost to the Australian slugger via unanimous decision.