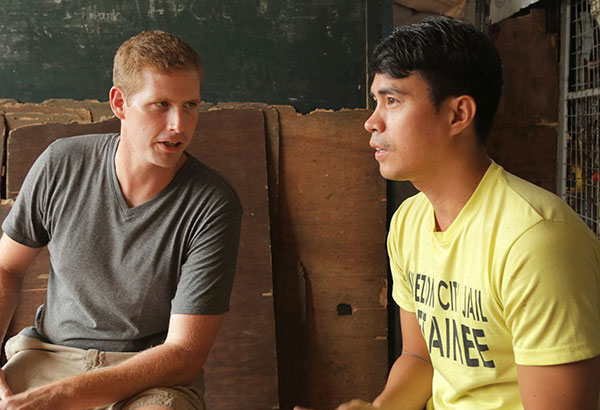 American Rafe Bartholomew inteviews an inmate in tonight's episode of Hoop Nation.
Hoop Nation features inmates cage passion
(The Philippine Star) - May 19, 2017 - 4:00pm
MANILA, Philippines - Hoop Nation, CNN Philippines' newest documentary series on the Filipinos' passion for basketball, resumes at 7 tonight on CNN Philippines Free TV Channel 9.
Tonight's episode will feature author Rafe Bartholomew at Quezon City Jail, the country's most crowded jail with an open-air basketball court. A modest hard court, maybe, but Bartholomew learns that here, it's the essence of life itself.
"Every episode of Hoop Nation delves into some aspect of Philippine basketball, from the grassroots level all the way up to the PBA and UAAP," said Bartholomew.
"That's one of the most amazing things about using basketball as a way to learn about people's lives in the Phl – the sport connects so many people that their stories become almost universally relatable. It's not about basketball, it's about humanity," he added.
Hoop Nation can also be viewed via livestream on cnnphilippines.com/video.