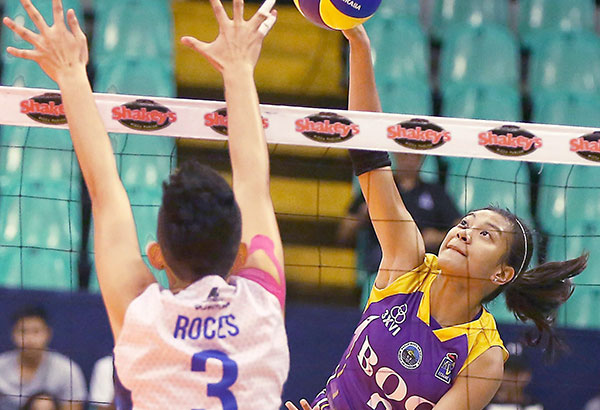 Valdez wants to banner Philippines bid in SEAG
Joey Villar
(The Philippine Star) - May 18, 2017 - 4:00pm
MANILA, Philippines - Alyssa Valdez, arguably among the best, if not the best, volleyball players at present, has expressed her desire to play for the women's national volleyball team, after all.
The high-flying, power-hitting Valdez has reached out to Larong Volleyball ng Pilipinas, Inc. acting president Peter Cayco and national women's coach Francis Vicente to settle whatever differences her decision to skip the national pool practice and tryouts, including the Clash of Heroes last Monday, might have caused.
"She went and talked to Peter Cayco and Francis Vicente yesterday," said a source privy to the Creamline star.
Cayco, who helped facilitate the processing of the International Transfer Certificates of imports in the Premier Volleyball League where Valdez plays, admitted that the country's flag-bearer in the 2015 Singapore SEAG, Valdez personally told him she would want to play for flag and country, including the SEA Games in Kuala Lumpur this August.
"It's true that we talked," said Cayco.
Valdez blew her chance of making it to the 18-player pool gearing up for the SEAG when she failed to join the pool's showcase event. She cited her commitment to Creamline, which had a PVL game the following day.
Vicente had also put to task her former high school ward for attending just one of the team's five practice sessions leading to the Clash of Heroes.
But with the recent development, Valdez could regain her spot in the 18-player pool that Vicente and Cayco will announce at 2 p.m. today at Arellano U's Pasay campus.
Meanwhile, Cignal's Erickson Ramos, Bonjomar Castel and Mark Alfafara have also personally met with men's coach Sammy Acaylar yesterday regarding the status of their bid for the men's team.
Ramos, Castel and Alfafara were removed from the pool after they, like Valdez, also missed the Clash of Heroes because of previous commitment with their mother team, Cignal, also in the PVL.
"I was touched when they personally talked to me. Who am I to deprive the national team of such talents," said Acaylar.