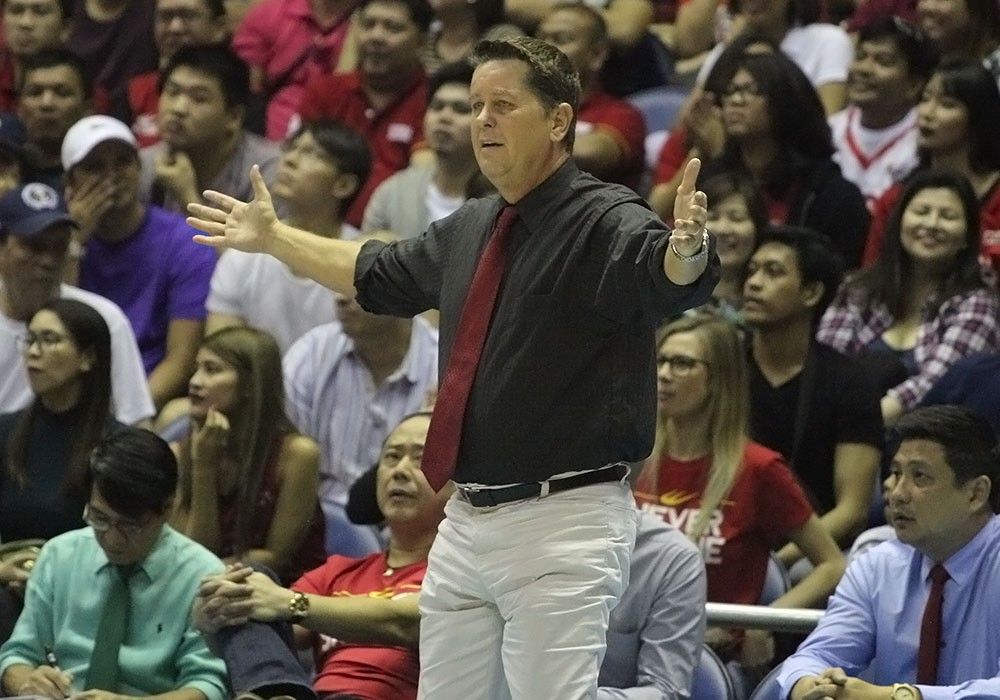 Cone still proud of Gin Kings despite getting 'overwhelmed' by Beermen
MANILA, Philippines — They may have bowed out, but Ginebra's spirit is not broken.
Despite falling to the San Miguel Beermen in five games on the grandest stage of the prestigious Philippine Cup, the Gin Kings should still be proud of what they've accomplished this season's first conference, according to head coach Tim Cone.
"Sure, we overcame a lot," the Ginebra mentor said on his way out of the Big Dome Sunday night.
"Honestly I'm very proud of our guys coming from the seventh seed, coming from the championship and getting back to the finals."
For their part, the Kings were the clear underdogs in the conference. Despite the decorated tactician on the helm, Ginebra wasn't able to ride well on their championship conquest in 2016 Governors' Cup. They alternated with losses and wins in the eliminations, and always had their backs against the wall in the playoffs where they took on twice-to-beat Alaska and Star respectively.
On top of that, there's the gaping holes left by injuries. For starters, Ginebra missed the services of Greg Slaughter—the Kings' supposed trump card versus San Miguel's back-to-back-to-back Most Valuable Player Fajardo.
"We got injured," he quickly added. "We didn't have Greg (Slaughter) the whole conference, we lost Jervy (Cruz) in the series."
"They overwhelmed us," Cone simply said when asked about what went wrong. "It just showed how powerful they were. We didn't have any answers for them."
"[It's] already a great feat because guys are worn out," he added.
"There's so much to be proud about, but it's hard to proud after a loss," he conceded. "You always don't like coming up short. You're here, you want to put up a better fight than we did."
"It's just hard to react right now," he said.