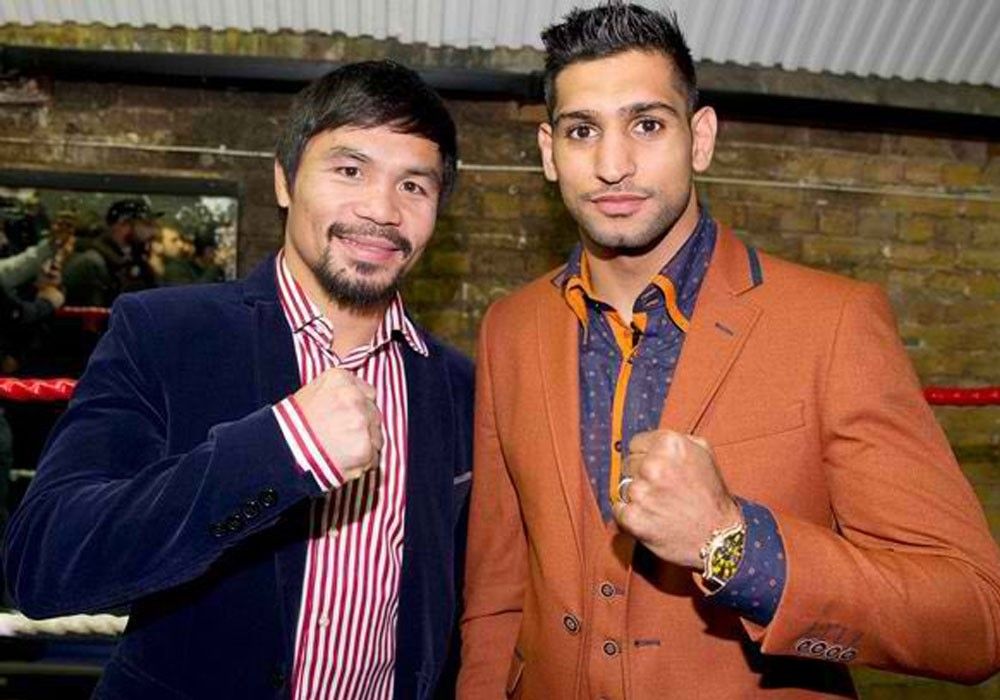 Manny Pacquiao and Amir Khan
Pacquiao vs Khan fight moved to May 20, says Koncz
MANILA, Philippines – Instead of the originally planned April 23 date, the fight between Manny Pacquiao and Amir Khan will be held on May 20 in the United Arab Emirates.
Pacquiao's adviser Michael Koncz told Kevin Iole of Yahoo! Sports that the decision to move the date of the fight will allow them more time to promote it.
Koncz on Tuesday (Wednesday Manila time) finally got the chance to sit down with Top Rank Inc. chief Bob Arum in Las Vegas and iron out the details of the bout.
"We decided to move it to May 19 here [US] and May 20 in the United [Arab] Emirates so we'd have time to promote it properly and make it a huge success," Koncz told Iole.
The next step, according to Koncz, would be to inform Pacquiao and Khan of the change.
"I have to talk to both fighters to get them to approve going in May instead of in April. I don't think that will be any problem," he added.
The fight, which Koncz said will be staged either in Abu Dubai or Dubai, will be aired on pay-per-view in the United States.
Khan got the opportunity to face Pacquiao in part because he topped a recent poll ran by the Filipino icon on Twitter. Of 44,185 votes, the British star got 48 percent, followed by his countryman Kell Brook (24 percent), American Terence Crawford (21 percent) and Australian prospect Jeff Horn (7 percent).
Koncz said he found out that most of Khan's votes came from US fans, leaving them pressed to promote the fight heavily to succeed in the US PPV market.
"When I saw Amir ran away with it, I figured most of the votes from England and a lot of them came from the [UAE], but they told me that 86 percent of them were from the US," Koncz continued.
"That meant a lot. Obviously, Amir's a big name in the US, too, as well as in England [where he lives] and people saw it for what it is: A toss-up fight against two fast-handed guys," he also said.