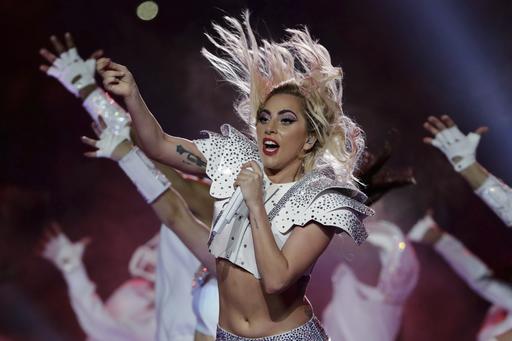 Singer Lady Gaga performs during the halftime show of the NFL Super Bowl 51 football game between the New England Patriots and the Atlanta Falcons, Sunday, Feb. 5, 2017, in Houston. | AP Photo/Matt Slocum
WATCH: Lady Gaga wows crowd at Superbowl halftime
(philstar.com) - February 6, 2017 - 10:25am
MANILA, Philippines — If there's a halftime show more popular than the game itself, it has to be the one at Super Bowl.
This year was no exception.
Pop super star Lady Gaga took over the stage in the 51st Super Bowl in Houston Sunday (Monday in Manila) and performed some of her greatest hits.
Gaga opened the show with her rendition of "God Bless America" with drones in the sky forming the American flag.
After that, she continued to awe the crowd with a performance while suspended on air.
WOW. Amazing.@ladygaga's #PepsiHalftime Show! #SB51 https://t.co/z9vCKRBKkC

— NFL (@NFL) February 6, 2017
Lady Gaga ended the performance catching the football, something New England Patriots quarterback Tom Brady should be jealous of.