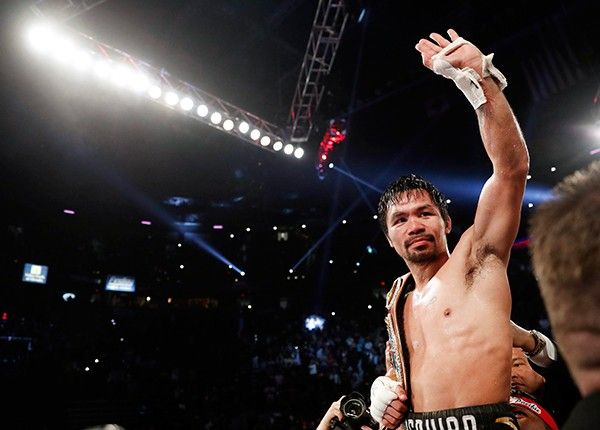 For possible Pacman-Horn fight venue, Queensland eyes $200M earnings
WELL-BEING
(The Philippine Star) - January 18, 2017 - 12:00am
MANILA, Philippines - The state of Queensland in Australia can end up raking in huge revenue if it bankrolls the planned fight between Manny Pacquiao and Jeff Horn on April 23.
According to a report by Grantlee Kieza of The Courier-Mail, Duco Events, which promotes the Australian Horn, is looking at revenues of $200 million for the local government of Queensland if the bout ends up at Brisbane.
Brisbane, Horn's hometown, is the capital of Queensland and Australia's third biggest city. It boasts of a massive 52,500-seat Suncorp Stadium, a possible venue for the fight.
"Jeff Horn against Manny Pacquiao at Suncorp Stadium can showcase Brisbane to the world,'' Dean Lonergan of Duco Events said.
Lonergan claimed that Queensland's economy will enjoy a $100 million boost in income thanks to tourism generated by the fight. Additionally, the state is expected to enjoy $100 million worth free advertising on the live telecast, which will reportedly reach a billion viewers in 159 countries.
"It is a truly global sporting contest pitting one of the greatest boxers in history against a young clean-cut Queensland kid who is a qualified schoolteacher and a great role model for all young Australians," Lonergan added.
The promoter cited the successful UFC event headlined by Holly Holm and Ronda Rousey held last year at Melbourne's Etihad Stadium. The event reportedly drew 56,214 paying fans.
Lonergan said they are set to present their plan to hold the fight in Brisbane to Queensland premier Annastacia Palaszczuk, explaining the event's economic benefit to the state.
Palaszczuk, for her part, said she is open to funding the fight.
"If it stacks up for the taxpayer, Queensland will be in the fight for the fight," she said in the same report.
If for some reason Australia fails to land the fight, other countries such as the United Arab Emirates and the United States are in the running.
Pacquiao will defend his WBO welterweight title against Horn (16-0-1, with 11 KOs), a 28-year-old contender.Dino Maragay