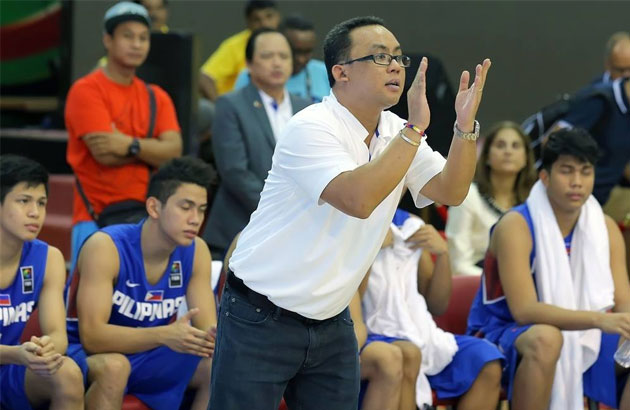 Jarin out as San Beda Lions coach
(Philstar.com) - December 13, 2016 - 3:02pm
Editor's note: The author apologizes for the erroneous report about Red Cubs coach JB Sison resigning in an early version of this article
MANILA, Philippines — After steering the San Beda Red Lions to the NCAA Men's Basketball Championship, head coach Jamike Jarin resigned to accept the coaching vacancy at National University.
According to a source within San Beda, Jarin had an uneasy relationship with team supporters and alumni following the Red Lions' failed six-peat bid during NCAA Season 91 during 2015 where they lost to arch-rival Letran. Although San Beda regained the crown this past Season 92 at the expense of Arellano University, some quarters were still unhappy with the way the team performed during the tournament.
The source added Jarin wasn't pushed out and could have continued as SBC head coach but the appeal of bringing NU back to prominence – with SBC set for the next few years – was more appealing.
With the Bulldogs, Jarin will inherit a young team with already very good defensive tendencies. However, the kind of defense that he espouses is more of the full-court brand rather than the half court set.
The holdovers from the NU squad feature three former Red Cubs in Rev and Marc Diputado and Niko Abatayo. Other stalwarts include shooter Matt Salem, forward Reggie Morido, center Matt Aquino, and do-it-all forward Chino Mosqueda.
Interestingly, another former champion coach with the Red Lions, Frankie Lim, was considered also for the NU vacancy following the resignation of former tactician Eric Altamirano who steered the Bulldogs to its first UAAP title in 61 years last 2014.
On the other hand, Boyet Fernandez, who steered the Red Lions to the NCAA summit, is reportedly set to make a return to the Lions' den. Fernandez moved back up to the pro ranks in 2014 as head coach of the NLEX Road Warriors. He was replaced this off-season by Yeng Guiao.